Senate inquiry reject plebiscite on marriage equality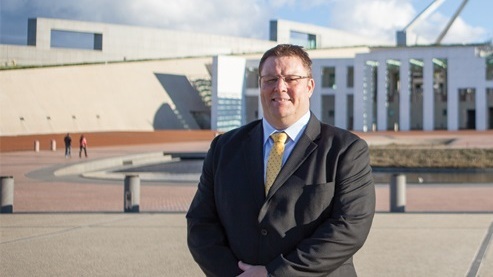 The Senate's Legal and Constitutional Affairs Committee have rejected a plebiscite as the best way to deal with marriage equality after their inquiry deemed legislation "a matter of urgency".
Upon hearing submissions from a varied group of both opponents and proponents of marriage equality, the Committee led by Independent Senator Glenn Lazarus dismiss a plebiscite as costly and potentially harmful to the LGBT community and their children by delaying positive action.
"This issue of marriage equality involved people, and people will be attacked through very nasty and very aggressive advertising campaigns," Senator Lazarus said.
"Quite clearly people that are for and against marriage equality would rather have the Parliament decide the outcome rather than going to a plebiscite."
The report offered only one recommendation, which reads;
"The committee recommends that a bill to amend the definition of marriage in the Marriage Act 1961 to allow for the marriage between two people regardless of their sex is introduced into the Parliament as a matter of urgency, with all parliamentarians being allowed a conscience vote."
Prime Minister Malcolm Turnbull, who supported a parliamentary conscience vote before Tony Abbott denied one to his party, has now said he will support Mr Abbott's position and put the vote to the people of Australia by plebiscite.
The full report is available to read on the Australian Parliament website.