Senator Alex Antic calls for ban on all medical treatment of trans youth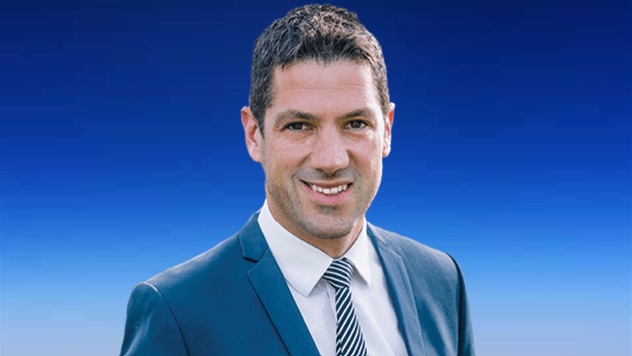 Liberal senator Alex Antic has announced he will introduce a private member's bill calling for a ban on all medical treatment of transgender youth.
Warning: This story has details which might be distressing to some readers. For 24-hour crisis support and suicide prevention call Lifeline on 13 11 14. For Australia-wide LGBTQI peer support call QLife on 1800 184 527 or webchat.
The South Australian senator shared his plan in an exclusive interview with The Australian newspaper.
Under Senator Antic's proposal people under the age of 18 would only be allowed to change their gender in "exceptional circumstances" that involves people who have "long-diagnosed sexual development disorders".
Senator Antic said he was introducing his bill because of the growing number of young people being treated for gender dysphoria. Senator Antic, who has a legal background, said he believed most people were choosing to transition gender because of pressure from friends or medical professionals, rather than a genuine medical need.
The politician said he believed there was a growing number of people who transitioned gender and then later regretted the decision.
There is a growing number of young people who, having sought 'gender-affirming care', including hormone therapies and surgery, now believe that pursuing this course of action was a mistake and are seeking to undo the damage done to their bodies," Senator Antic told The Australian.
"Such people have become known as 'detransitioners'. This suggests that gender-affirming care is not the right course of action for those experiencing gender dysphoria – especially vulnerable young people." Senator Antic said.
While stories of people who have transitioned gender and later returned to the gender they were assigned at birth have been in the spotlight in the media, research shows that the occurrence is not common.
A recently released study from the University of Michigan, published in the journal JAMA Surgery looked into 235 patients who had undergone a gender affirming mastectomy over the last 30 years.
They found that the median satisfaction rate among those patients was five out of five, and that not a single patient in the study regretted their decision to change gender. The study centred around a single medical provider, and researchers say the next step will be to look at satisfaction rates across multiple providers.
Previous studies have also shown that the level of regret is extremely low. A study of 6793 people who sought gender-affirming services at the multi-disciplinary VU Medical Centre in Amsterdam between 1972 and 2015 found that patients who underwent a gonadectomy had a regret rate of 0.6 % for trans women and 0,3% for transmen. They acknowledge that rate of regret may be higher though as many patients did not continue seeing the clinic for follow ups.
One of the largest studies into transgender levels of regret was the US Transgender Survey that took place in 2015. It included 27,715 adults, and they asked if patients had ever, even if only temporarily detransitioned.
Rates of detransition were higher in transgender women (11%) than transgender men (4%). The most common reasons cited were pressure from a parent (36%), transitioning was too hard (33%), too much harassment or discrimination (31%), and trouble getting a job (29%).
Senator Antic's bill is not Liberal party policy, but the MP says his proposed bill will have the support of many of his parliamentary colleagues. The South Australian senator often uses his time in Senate Estimates to question government departments and government funded bodies about their policies relating to people who are transgender.
In 2022 he accused the ABC of "child grooming" because they featured drag star Courtney Act is a segment which saw her reading a children's book, he's also quizzed Health Department officials over how they define a woman, and most recently asked ASIO if they had concerns about violent transgender groups.
In 2021 he delivered a tirade on Sky News vowing that he'd never allow gender neutral passports in Australia, seemingly unaware of the fact they'd been available for over a decade.
OIP Staff
---
Do you need some support?
If you are struggling with anxiety or depression, support and counselling are available from:
QLife: 1800 184 527 / qlife.org.au (Webchat 3pm – midnight)
QLife are a counselling and referral service for LGBTQIA+ people.
DISCHARGED: [email protected] / discharged.asn.au
Discharged is a trans-led support service with peer support groups for trans and gender diverse folks.
Lifeline: 13 11 14 / lifeline.org.au
Beyondblue: 1300 22 4636 / www.beyondblue.org.au
---

You can support our work by subscribing to our Patreon
or contributing to our GoFundMe campaign.