Senator Janet Rice talks transgender rights in Australia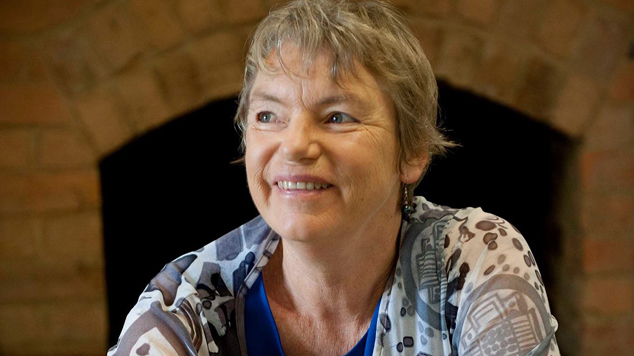 While Australia drags it heels on marriage equality one of the biggest frustrations is that it drains energy and attention away from other areas of society that desperately need attention. Transgender rights is one the areas that is often highlighted as the next cab in the rank (or closest Uber on the map) for LGBTI rights is in the area of transgender rights.
Senator Janet Rice, The Greens spokesperson for LGBTI issues, understands the sentiment but also sees a strong connection between the two.
"It is a bit frustrating that when it comes to LGBTI issues marriage equality is seen as the thing but the fact that it is institutionalized discrimination that is the reasons it's such a big thing. Some of the big issues in transgender rights, like forced divorce, would be solved if we had equal marriage." Senator Rice told OUTinPerth during a recent visit to Western Australia.
"The time will come, I think the main thing is going to be that once the rainbow wave breaks is to actually keep riding the wave, to keep focus on all the other issues that need to be resolved." Senator Rice said.
Senator Rice agrees with the proposition that there is a government responsibility to help people who are transgender to access the medical services they need to physically transition from one gender to another.
"Basically it's got to be normalized and accepted that this is something that should be supported, it's not a big think, it certainly shouldn't be seen as cosmetic surgery, its required and it should be covered by government. I have no doubt about that what so ever."
Senator Rice has a very personal connection to the transgender community, more than ten years ago her partner Penny transitioned.
"It's incredible where the debate and awareness of transgender issues is now compared to where it was twelve or thirteen years ago. There is so much more awareness, acceptance and understanding." Senator Rice said.
The senator highlighted that in his recent report on discrimination faced by the LGBTI communities Human Rights Commissioner Tim Wilson noted that marriage equality and easier access to hormone treatment for younger people were the two big areas for government to address.
Senator Rice, who is part of a cross party working group on LGBTI issues, said that across the parliament there is work being done to address both these challenges.
Currently young Australians have to get a court order to access treatment, even though they have their families and medical professionals support. Senator Rice said that she, and her co-chairs from the Labor and Liberal parties hope to tackle this bureaucracy soon.
"Amongst the three of us we've said, surely this is something we should be able to achieve pretty easily, even within this next few months. I can't see that anybody is going to be seeing it as controversial.
"If you look at it, if their medical specialist is saying 'yes, this is medically appropriate for this person', then why should people have to paying tens of thousands of dollars in court fees and having a delay of six to nine months sometimes." Senator Rice said.
Senator Rice said it was important than we have more transgender people with a public profile as it allows the whole community to see that transgender people are recognized as being the same as everyone else.
"So much of discrimination is fear, fear of the unknown. If all they know about transgender people is that they're strange people who are more likely to be prostitutes and they're just on the edge of society then they will have a lot of prejudices about them." Senator Rice said, advocating that transgender people need to be visible in the community.
One example Senator Rice noted was seeing Cate McGregor commentating the cricket on the ABC. "That's the sort of thing that changes people's level of awareness."
Graeme Watson
---
Support OUTinPerth
Thanks for reading OUTinPerth. We can only create LGBTIQA+ focused media with your help.
If you can help support our work, please consider assisting us through a one-off contribution to our GoFundMe campaign, or a regular contribution through our Patreon appeal.