Serious reading: We are all going to die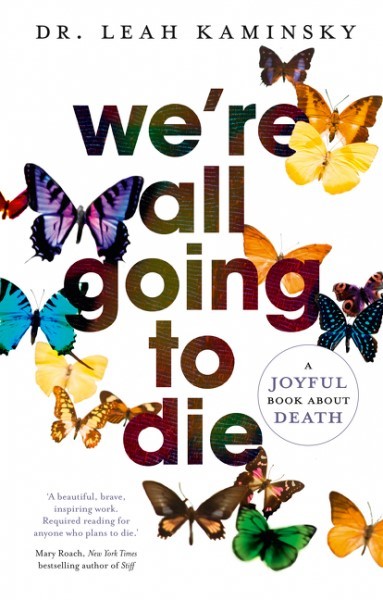 We're All Going to Die
by Leah Kaminsky
Harper Collins
It is only in relatively recent years that death has not been an integral part of our life. Nowadays, people in developed countries usually die in hospitals or hospices rather than in the home or on the streets. It seems that the only people who get to die at home are victims of violent crime!
Of course medical advances mean that mortality lasts longer but the business of death has been outsourced and we are distanced from all aspects of it. As a rule death is not seen as part of the circle of life. There is a great reluctance to discuss the topic and most people are not prepared for the inevitable end of our life … nor are our families.
Australian GP Dr Leah Kaminsky says that being afraid of death in her profession is like a pizza maker being afraid of dough. As a family doctor, Dr Kaminsky sees and shares our fear of death and dying and she set out to write this book has to help with her own anxieties.
Kaminsky uses her own experiences and those of her patients to broach several aspects around dying. She looks at health anxiety, people who defy death, cultural practices around death, near-death experiences, living with loss and discussing mortality with children.
Of equal parts informative and inspirational, 'We're All Going to Die' is relevant to everyone. Described on the cover as 'a joyful book about death', the book actually forces people to take a closer look at life and its challenges.
Kaminsky maintains that we can only make peace with our mortality by finding meaning in our own lives. "If we truly open ourselves up to the experiences of those directly confronted with their own mortality, maybe we will overcome our own tunnel vision and decide to live our lives more fully."
Lezly Herbert
Looking for other great book reviews? Check out our Bibliophile page.