Sexy Galexy: Bringing Manliness to the Masses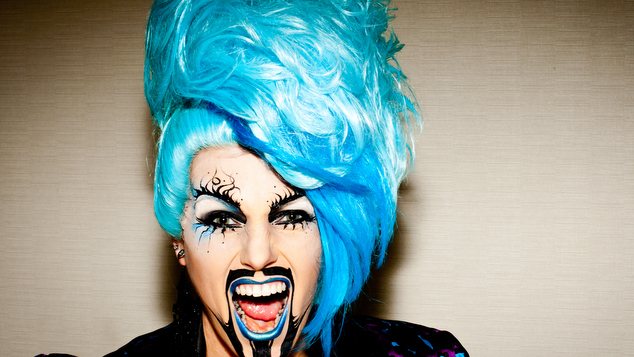 World renowned drag king Sexy Galexy returns to his hometown of Perth with a brand new show: "Manliness: The Angle of my Dangle". Through story and dance, Sexy illustrates his own personal journey in discovering his own manliness. It's shown through the eyes of two characters who each take charge of one of the show's two acts.
"The two characters are alter egos I had as a child. They're both very very different. One act is one character and one act is the other one and they both talk about their experiences as a child growing up and how they ended up becoming one person and how they dealt with their own issues finding themselves." he explains.
Sexy has enjoyed successful performances across the world, from pride festivals in Stockholm and Amsterdam to the Great Big Extravaganza in Washington and Lezfest Cairns. But performing in his hometown is a special kind of joy.
"I'm so excited about being here than anywhere else because people here saw me when I was younger and starting out and glamorous and all those sorts of things so it's showing them what I've done and how far I've come. I love where I'm from and I love my family and old friends."
Apart from Perth, Sexy's favourite place to perform has recently been Amsterdam.
"I could ride my bike for half an hour in drag down the street" he laughs.
"It's one of those places where they never cared if I was a guy or a girl. You know, you just dressed however you wanted to dress, it was all about having fun, and free expression. I have such great love for that place because of that."
In his many travels, Sexy has found that drag kinging is an unfamiliar art form to many. In his new show, he aims to rectify this situation and bring his manliness to the masses.
"I've travelled and found that people still don't know what a king is. In the king world we all know about each other and we all know there's hundreds of us around the world, but the lesbian scene is still quite an insular community and a lot of the drag kinging happens in queer communities and so it doesn't sort of get out there. So my aim for this show when I wrote it was to take myself out of the club scene and do something a little more professional and I wanted to stretch my own skills. I wanted to give myself a challenge. I want the mainstream to come and see this, I want them to come and see what a drag king is."
You can catch Sexy Galexy at Connections this Wednesday, Friday and Saturday at 8.30pm.
Tickets are available at www.fringeworld.com.au
Sophie Joske