Sheppard Are Going International
Brisbane band Sheppard have been going from strength to strength as their songs 'Let Me Down Easy' and 'Geronimo' gain popularity worldwide. They've been nominated for seven ARIAs, giving them the second highest number of nominations for 2014. OUTinPerth last caught up with frontman George Sheppard in July after the band supported Keith Urban on his Australian tour.
When we catch George on the phone this time, he's in the midst of getting dressed. After we call back five minutes later, he updated us on his sartorial choices. "I'm wearing some cream pants, a nice marone top, converse and a trucker cap, of all things."
George said the band have barely had time to close their eyes since they finished the tour with Keith Urban. "We haven't slept since then, I'm pretty sure. We've been to Europe, we've been to the UK, we've been to America, now we're back home on our Australian tour, it's all happening."
It appears that Sheppard are in the midst of achieving international stardom. On their recent trip to the U.S., the band found they'd scored one of the modern hallmarks of success: a performance spot on 'Ellen'.
"Scooter Braun, who's our manager, he came in to our dressing room and it was the first time we'd met him, and he just came bursting in and he introduced himself and within like fifteen seconds he was like 'Oh yeah, by the way, I've booked you guys on Ellen.' And we were like 'Woah, what? Are you kidding?' he's like 'Yeah, yeah. It's nothing, don't worry about it.' Like, the biggest news we've ever had and he is not fazed by it. It was really exciting." George said.
But an upcoming date with everyone's favourite lesbian talk show host is only one of many exciting developments for Sheppard in the past couple of months. They've also spent some time in Europe. George cites Italy as a favourite touring destination.
"I would easily say that Italy has kind of taken the cake. Only because the record had already become a hit over there. So when we went over to do a bunch of radio promo, there were people waiting outside the radio station for us, real fans that were excited to meet us. It was just bizarre to have a hit somewhere other than Australia. The people were amazing, really energetic and positive and friendly, the food was incredible, the architecture and the scenery was beautiful, I would love to go back to Italy."
According to George, the language barrier didn't pose much of an issue, especially when it came to their music. "But Geronimo sort of sounds like it could be Italian. They say it so well, it's like 'Geronimo!' It works well." he laughed. The singer said he's keen to tour to new destinations.
"Apparently 'Geronimo' is number 2 right now in Austria so somewhere like Vienna would be really cool to visit. There's heaps of places around Europe that the record's charting at and we've never even heard of, stuff like that. I'd just love to go to somewhere I've never even heard of and hear our song playing on the radio. That would be very cool."
When asked what it is about Sheppard's music that is so accessible internationally, he explains that it's a combination of relatability and honest songwriting.
"We just write what we feel and luckily it seems to have resonated with all sorts of people from all places around the world. They're lyrics that anybody can relate to, it's all about trying to pick yourself back up after being knocked down, it's about trying to feel better after losing a loved one and that sort of thing, it's all stuff that people can relate to and the music's very fun and catchy. Those are my best guesses."
George said he doesn't think fame will change him. "Oh, I don't think so. I think we're beyond that by now. Like I'm 26, maybe if I was 18 or 19, I might turn into a little diva but I think I've lived enough of the real world to realise what's important."
He cites his family as one of the things that helps him stay grounded. His sisters Amy and Emma are also part of the band alongside Jay Bovino, Michael Butler and Dean Gordon. "We're all very down to Earth people and it can be easy to get carried away with yourself but there's always my sisters or my mum to kinda bring us back down to planet Earth."
Linda, mother of the musical Sheppard siblings has been keeping the group on track while they tour. "She acts as a tour manager and organises flights and checks us into hotels and all that sort of thing. It really takes a whole weight off our shoulders."
But before they head off to visit the U.S., U.K. and more of Europe, they'll be coming to visit Western Australia on their national tour.
"I love Perth." George said. "I was born in Mount Lawley, so it's like coming full circle."
Catch Sheppard in Perth when they perform at the Astor Theatre on October 16th. More information available on their website. Check out Sheppard's performance on 'Ellen' below.
Sophie Joske
---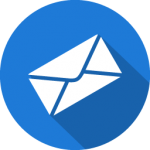 Subscribe to OUTinPerth's E-Newsletter and keep up to date with the latest news. Sign up now.