Shorten still supports Safe Schools Coalition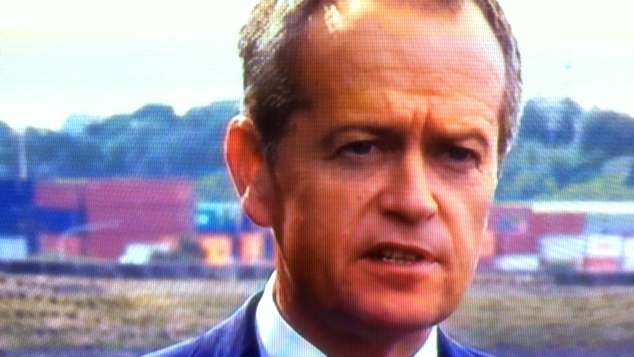 Labor leader Bill Shorten has restated his support for the Safe Schools Coalition anti-bulling program during a media conference in Sydney this morning.
"When it comes to Safe Schools, the approach that Labor has taken is that we do support the provision of anti-bullying programs in our school system.
"I know that there were a lot of Australians who were deeply surprised when Malcolm Turnbull caved in to the right wing of his party, and instead of debating the issue intelligently in a fashion which recognises the need to have anti-bullying programs, he caved in, had a very quick review and said they won't keep funding it into the future.
"Labor believes our children when they go to school should be safe from bullying." Shorten said.
"The other thing I believe is that I don't want politicians trying to dictate the books kids read in school or their curriculum. That's what we've got teachers an experts for.
Shorten said if there was a beauty parade over who was best qualified to teach the kids of Australia he'd pick teachers and curriculum experts over the right wing of the Liberal party.

Shorten rules out removing religious exceptions from anti-discrimination laws
The Labor leader also responded to the suggestion that the religious exemptions in anti-discrimination laws should be removed. Yesterday The Greens released a raft of policies relating to the LGBTIQ community including a commitment to change the anti-discrimination laws.
Yesterday The Greens senator Robert Simms said the laws needed to be changed.
"Under current anti-discrimination laws, a gay man can be fired from working at a private school and a transgender person can be turned away from a religious homeless shelter. We shouldn't be giving religious organisations a get-out-of-jail-free card and the right to discriminate," Senator Robert Simms said.
"Allowing a right to discriminate undermines the effectiveness of these kinds of laws. These exemptions can ruin someone's life."
Today Labor leader Bill Shorten said his party did not see any need for the religious exception provisions in the laws to be altered.
---

---
OIP Staff
Tags: anti-bullying, Bill SHorten, education, election 2016, Labor, Robert Simms, safe schools coalition, Sydney, The Greens