Singapore's Health Ministry admits HIV status of over 14,000 people leaked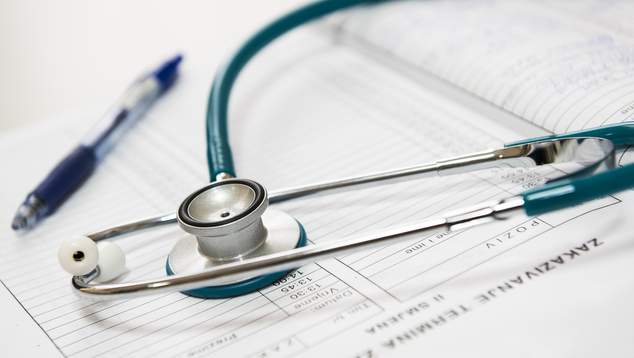 Singapore's Health Ministry has confirmed that thousands of health records have been leaked, potentially putting the HIV status of over 14,000 people into the public realm.
At a media briefing in Singapore today the health ministry announced that personal details of 14,200 people had become public knowledge. Among the information leaked was people's contact details, identification numbers and their HIV positive status.
The records were those of 5,400 Singaporeans diagnosed with HIV from 1985 to January 2013 and 8,800 foreigners, including work and visit pass applicants and holders, diagnosed with HIV from 1985 to December 2011. Another 2,400 people involved in contact tracing up until May 2007 were also included in the data leak.
Permanent Secretary of Heath Chan Heng Kee said that of the 5,400 Singaporeans whose details were leaked, 1,900 have died, the majority of people affected leak were male.
The government apologised for the situation and the stress it would cause people affected by the leak, and said it had introduced tougher safeguards.
How the leak occurred
The Singaporean government says the leaked information is in the possession of man they deported from the country in April last year.
US citizen Mikhy K Farrera-Brochez was deported from Singapore in April 2018, after he was convicted of fraud and drug-related offences and sentenced to 28 months' jail. He was remanded in prison in June 2016.
The Singapore government said it had closed off the pathway that allowed Farrera-Brochez to access the information, but there was still a risk that it could appear online at any time. The government offered an apology to those affected by the data breach.
Farrera-Brochez was convicted of several crimes in 2016. He had initially moved to Singapore after he met a Singaporean national online. His boyfriend was Ler Teck Siang, a Singaporean doctor. As Farrera-Brochez was HIV positive he would not have been able to gain permission to work in Singapore. To get around the requirement his blood test was conducted by his partner, who substituted the sample with his own blood.
Farrera-Brochez went on to work as a Lecturer at a Polytechnic is Singapore teaching child psychology. It was later discovered that his academic qualifications were forged. He was found guilty of cheating, lying to a public servant, possessing drugs and using forged educational certificates.
Ler Teck Siang was convicted of abetment of cheating and for giving a false statement to a public servant, and was also jailed for two years. An appeal against his sentence will be heard by the Singaporean courts in March. He has also additionally been charged over failing to protect the sensitive data.
At the end of his prison sentence Farrera-Brochez was deported from Singapore. Police have now discovered that he was in possession of the sensitive information via his former boyfriend, and still has copies of the leaked data.
Support for those affected
HIV advocacy group Action for AIDS (AFA) said the incident was deeply troubling and they urged people affected to utilise the counseling services that are available.
'Action for AIDS is deeply troubled by this incident that has the potential of damaging the lives of persons living with HIV and their loved ones,' AFA said in a statement.
'This is a criminal act that should be condemned and answered in the most severe terms possible. We would like to urge members of the public to refrain from speculation and gossip.
'Do not share this confidential and private information if you see it, we encourage members of the public who have any information or have other concerns to contact the MOH hotline at (+65 6325 9220).
'We understand that this is a trying time for the many who are affected by this breach, and we would like to express our solidarity as a community that have been affected by HIV." the group said.
Leow Yangfa, a spokesman for LGBT charity Oogachaga, said their group was concerned people who have not disclosed their HIV status to employers, family or friends could face repercussions due to the leak.
"This reminds us of the insufferable stigma, fear and discrimination that continues to surround people living with HIV in Singapore today," Yangfa said.
"Those of us who live without HIV cannot begin to imagine the shock, distress, pain and betrayal they must be going through right now."
Concern over wider LGBTI rights issues
The leak of the records has lead to concern about there being more stigma for people living with HIV to deal with, and worries that the news could have a negative impact on the push for Singapore to decriminalise homosexuality.
Gay sex is illegal under a British colonial era law, section 377A of the penal code. After India removed the archaic legislation in 2018 there was growing pressure on Singapore to do the same. LGBTI rights advocates are now worried that the latest health fiasco could dampen support for change.
OIP Staff
---