So Shall Alice: Must Visits for 2016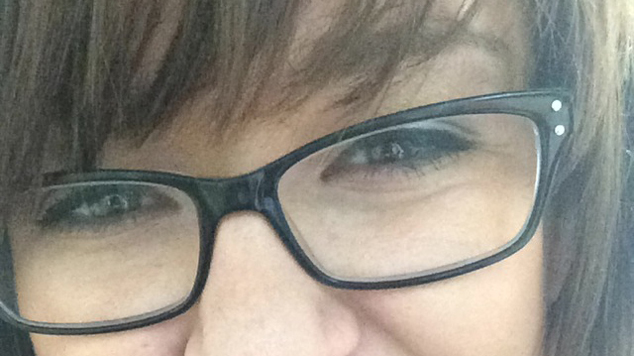 2015 gave Perth some incredible food, outstanding drinks and some service like I'd never seen before. There were notably some real stand outs in 2015 and couple of venues who have changed things to bring them to the forefront of good food and drinks. As it's a new year, I thought it was time to bring together a couple of venues that I take my hat off to, and my top picks for new venues for you to explore in 2016.
Must visits for 2016
The Shorehouse
This is the perfect beach dining spot. WA is graced with some of the best beaches in the world, and the Shorehouse has set up shop right in the centre of one of them; Swanbourne. Giving you remarkable views, garnished with good drinks and high quality produce, Shorehouse is a must see.
The venue is designed beautifully. Bright open spaces, lots of wood, I felt as if I'd entered a tardis version of a Brighton beach shack. A mix of a tables and booths inside and a large spaces outside gives you a good choice of whether you want to bask in the sun, or take in the views away from the elements.
Raw fish plates are a must have, the croquettes were to die for and the whiting was beautifully balanced. Having started with a flavoursome bourbon 'Texas Tea Cooler' as the afternoon began to come to an end, the addition of French champagne seemed like the perfect way to enjoy the perfect sunset.
The Shorehouse has guaranteed itself a place on the list of restaurants that fit the bill for any date, business or celebration meal and even when the warmth of the sun disappears and is replaced by stronger winds, the beauty of the setting will never fade.
The Shorehouse, 278 Marine Parade, Swanbourne
Dainty Dowager
Mount Lawley's new Asian focused venue is a must visit for the food. Asian food is everywhere, sometimes it's OK, sometimes it's awful and sometimes it's done fantastically and thankfully, Dainty falls into the latter category.
The space itself is split into two areas, one near the bar, and the other showing itself as a restaurant, although you can eat throughout. The kitchen is a big focus with the back wall dominated by chefs, with smells bubbling through into the bar and dining area. It is dark and intimate, but fills with noise and atmosphere with the drop of a pin.
With a focus on roasting and snacking, the dishes are easy (and often recommended) to be shared and the flavours are rich. The cured sashimi and the son in law eggs blew me away. It would have been easy to wine away hours, sampling different foods and exploring the 30+ bottle wine list. In addition to the food and wine, the beers and cocktails are carefully selected to add to your dining experience, but stand tall when sampled alone.
Dainty Dowager, 564 Beaufort St, Mount Lawley
El Grotto
For the lovers of the beach, mescal, Tommy's margarita's and tacos, here is your sanctuary. More tequila and mescal than you can cope with, banging food and it is sitting right on the beach. I don't recall having visited a venue where dotting from beach to bar and back again was appropriate, or where it didn't make the venue a little trashy. Thankfully, El Grotto has somehow hit the nail on the head.
It's loud, busy and bustling and has indoor and outdoor areas to please all. The long bar allows many staff to serve at once and it begs for rounds of drinks and plates of food to devoured. I can imagine loosing half a day, sitting inside a dark corner, taking my time exploring the menu and watching people go past on the beach and come and go from the venue.
Sunday's, it seems, are a big thing and they are complimenting their well-rounded food and drinks offering by adding live music. From Hip Hop to an exploration of Bowie's catalogue, El Grotto doesn't seems afraid to be offering Scarborough something different – finally.
El Grotto, 5/148 The Esplanade, Scarborough
Talk about the town
Long Chim
The other venue that is a must visit for 2016 is Long Chim. While I have yet to experience it's wonders, I have not heard a peep of anything but glorious praise. If you have any kind of passion for Thai cuisine, this is a must visit. I am holding my breath until I'm sitting down, ready to start my feast.
Long Chim, Basement, Barrack St & St Georges Terrace, Perth 
2015 gems to revisit
Dominion League
It seems that Dominion League is back in full force for 2016 with booze, events and food to keep everyone happy. Dominion achieves the rare thing of creating three venues in one combined venue. Upstairs, you have a well-executed pub bar. The wooden interior is complemented by a long bar, high ceilings, and during winter, a roaring fire. A perfect spot for after work drinks with friends, something to eat, an evening meeting, date night or a somewhere to stop in for a quick glass of wine.
Downstairs you have the space that has invisibly split itself into two into a bustling cocktail bar that's busy and fast passed and a seating area filled with booths and low tables. While they mirror in pace and volume, once you are seated, you're a presented with an intimate experience, focused on the people you are with. Standing or sitting in the bar area, you are swept up into a frenzy of drinks and banter by the team of bartenders hosting you for the evening.
Fro cocktail competitions to whiskey master classes, Dominion League is also a hot spot for booze focused events. From cocktail competitions to master classes, the team are really fixated on growing knowledge and support for industry.
Whiskey Master Classes were a big feature in 2015 and the monthly classes will be continuing in 2016, with the addition of their private master class program, Dominion School of Spirits.
Their first event for the year is an industry focused fundraiser, raising money for the Lord Mayors Emergency Relief Fund in response to the bushfires in the South West. On Monday 18th January, a $10 door charge allows people to have a good time, raise some dollars and drink some wonderful (and discounted) boutique beverages. Further details are available via the WA Bartenders Bushfire Benefit Facebook event.
Dominion League, 84 Beaufort Street, Perth
The Old Laundry
Neal Jackson, of the famous Beaufort Street institution, Jacksons, has joined the Old Laundry team since he shut the doors of Jacksons, and has cleverly developed an accessible menu doused in creativity, flavour and excitement.
The food is designed to be shared and explores brighter flavours than before. The combination of textures and flavours in each dish is purposeful and careful and the menu has something for all.
Five of the share plates are vegetarian,  six of the dishes on the menu are gluten free and the menu screams to be shared amongst friends. Whether you're in for a quick pre work bite, a snack after work or a long dinner, they have put together a selection of food for all of this to be achieved.
Their drinks list has also had a bit of a revamp, maintaining the focus on quality, interesting wines but also creating more excitement around their cocktail offering. Again, pushing the theme of sharing, there are three cocktails to be shared, most notably, the 'Mad Hatters Iced Tea for Two' with earl grey infused gin.
The laid back team at The Old Laundry ads an air of comfort to the venue. Customers are welcomed warmly, regulars are greeted by the staff with hugs, "the usual" is remembered with ease and this, aided by the bright and flowing ambiance, creates a venue you want to spend time in.
The Old Laundry, 22 Angove Street, North Perth
Alice Mod: Read more from Alice at The Mod Blog