Static Revenger Teams Up With Miss Palmer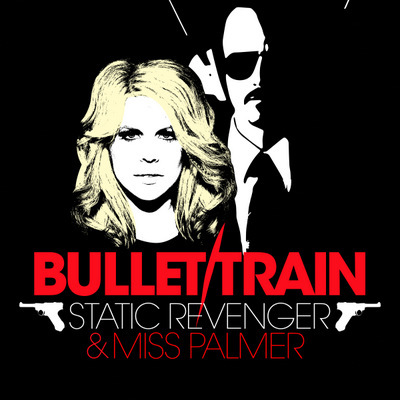 Static Revenger is back with a new a single called 'Bullet Train' featuring the vocals of Miss Palmer. OUTinPerth spoke to the pair about their tune.
"We have a mutual friend called DJ Rap who started this amazing piece of music that we both love," explains Static Revenger, "I finished the track and Miss Palmer heard it, like it and sent over what I think is one of the most wonderful vocals that I've ever had the pleasure of working on."
It's high praise from an artist that has worked with a huge myriad of vocalists and writers during his career. Aside from his hit 'I Like That' created with Richard Vission and featuring vocals from Luciana, he's also worked with Stan Walker, Dev, Wynter Gordon and Vandalism.
Miss Plamer explains how she approached writing the lyrics of the song.
"It's like a fixed moment in time, when you look back at your life. Everyone has that point in their life when they're young and crazy, most likely their college years, when they're doing this which they probably shouldn't be doing, and being hard on themselves. But when you're older and grown up you look back and sigh. You know when you're looking at that old photo album and go through the pictures and you're like, 'Damn It, it's gone'. I feel that the song captures that feeling, the glory days.
Miss Palmer says when she thinks back on her own glory days there are a few regrets and with the benefit of age she questions some her youthful life choices.
"Some of the lyrics reflect my own experiences. We all go through our rough patches. I remember when I was younger going through patches of partying where you're on the edge of very dark things, you feel good, but it's on the edge of destruction, and you don't see that when you're in the moment. I think the lyrics really reflect that, you don't see the ground rushing by your feet.
"You think back when you're older and think, 'Oh My God, I can't believe I did that.' It freaks you out to think about it, 'I can't believe that I jumped from that roof top in to the pool', when you're older you become a parent."
To create the video for the song, the pair travelled to Tokyo and filmed in a private karaoke lounge. Static Revenger describes Japan as one of the most culturally interesting places on the planet, "As soon as the plane lands I'm looking out the window," he exclaims, 'even the leaves on trees look different there."
Check out the video below. 'Bullet Train' is available now through iTunes.