Stephen K Amos: The Spokesman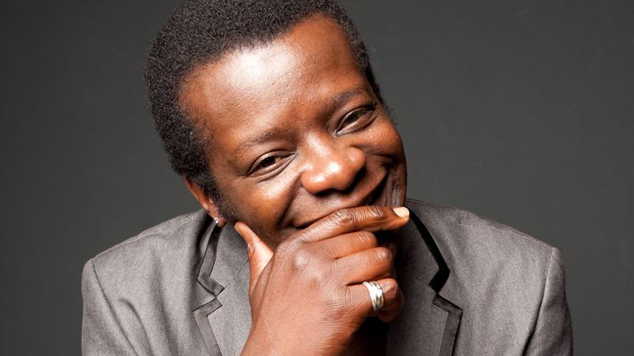 In Stephen K Amos' new show, 'The Spokesman' he asks the audience  a question, what would he make a good spokesman for?
Throughout the show he interacts with the audience, changing from evening to evening as he explores his fears, focusing partly on why he wouldn't make a good spokesman but also delving into other topics that come up. 
When asked about the show, he said he 'didn't want to give too much away' but describes it as funny and engaging, as he encourages a lot of feedback from the audience. He explained that he wants the audience involved in his shows, so asking their opinions on what he should be the spokesman of is a good way to fire things off.
One of his favourite answers given was the spokesman of Border Protection – being told it's because 'they keep letting you back in'. With interaction being so high on his show's agenda, his performances change from evening to evening and are always developing.
"Every show is different, because every audience is different. And the show also changes as I become more confident performing it," he says.
While his shows constantly earn rave reviews, Amos says he never takes any notice of the critics think.
"I don't personally read reviews myself, because if you read the positive ones, then you've also got to accept the negative ones. So my philosophy is the audience comes along and has a great laugh, that's all that matters."
Hecklers are warned though, like all good comedians Amos is notorious for quickly putting people in their place.
"I don't mind hecklers if they're funny," says Amos, "A lot of people come to a comedy show and think that heckling is the best thing ever…but if you're a drunken ramshackled mess, you'll be dealt with accordingly. Sometimes you have to put people in their place."
Stephen's career does not just sit solely in the stand up comedy scene, with his memoir 'I Used To Say My Mother Was Shirley Bassey'. Now out in Australia. The memoir is full of funny tails, exploring his life from childhood to now. Finding the exercise extremely reflective, he recommends that everyone should write their story.
"It was interesting. I think it's important, especially now that the ritual of keeping a diary is no longer used as much. Even if it's used as just a therapeutic tool."
Stephen K Amos appears as 'The Spokesman' at The Astor Theatre from May 16 to 18.You can grab your tickets here.
Watch Amos at this year's Melbourne Comedy Festival below
Alice Newport, Graeme Watson