Stoli Vodka Asks LGBT Community To Stick With Them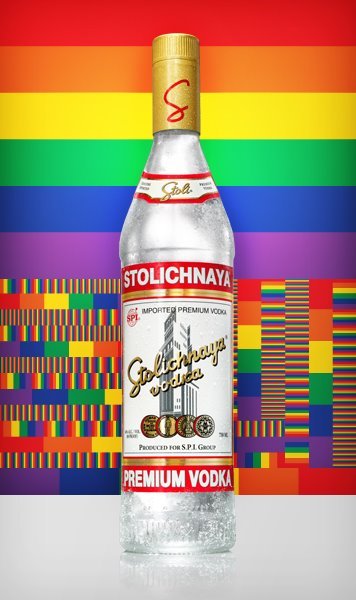 Val Mendeleev, the CEO of the SPI Group, the makers of Stolichnaya Vodka has asked the LGBT community around the world to continue buying the vodka despite the Russian Government's introduction of harsh anti-gay propaganda laws.
The CEO's pleas comes as LGBT bars began removing Russian Vodka's from their bars in protest to the new laws. Melbourne's The Laird posted a notice to their Facebook page earlier this week announcing their decision.
"Given Russia's war on the GLBTI community, we are strongly in favour of boycotting any products which are Russian owned or produced. We are currently speaking to our liquor provider and investigating removing Smirnoff from the Laird and replacing it with an alternative vodka," read the annoucement from The Laird.
Sydney's Gay Bar has also announced it will no longer stock Russian vodkas, instead using an Australian brand. A number of bars across the USA have announced they will drop Stolichnaya.
The Stoli's boss highlights his company's long commitment to the LGBT community and says they are angry and upset about the new laws. Mendeleev highlights that the Russian government has no ownership of the brand and the product is made in both Russia and Latvia.
Leading Russian LGBT activist Nikolai Alekseev has said that boycotting the Russian Vodka's would probably have very little effect on getting the laws changed in Russia. Instead Alekseev says people should protest their own governments to put Russian politicians on Visa blacklists to stop them traveling abroad.
Not everyone agrees though, Dan Savage, author and founder of the 'It Get's Better' campaign who called for a boycott of all Russian Vodkas across the USA says the response from the Stoli CEO shows that the campaign has gotten attention. Savage argues, "SPI is a Russian corporation, Stoli is a Russian vodka. And while it's nice that SPI is willing to market to homos who are lucky enough to live in Austria, the US, and South Africa, what has SPI done in Russia?"
Activist group Queer Nation was also refusing to back down on their support for the ban, saying that the letter from Mendeleev made little difference. "In the open letter, Mr. Mendeleev cited a few LGBT events where SPI promoted its Stolichnaya brand as evidence of the company's support for our community. Mr. Mendeleev, marketing will not save LGBT lives."
OIP Staff