Straight Outta Oz: Todrick Hall blows into Perth on June 1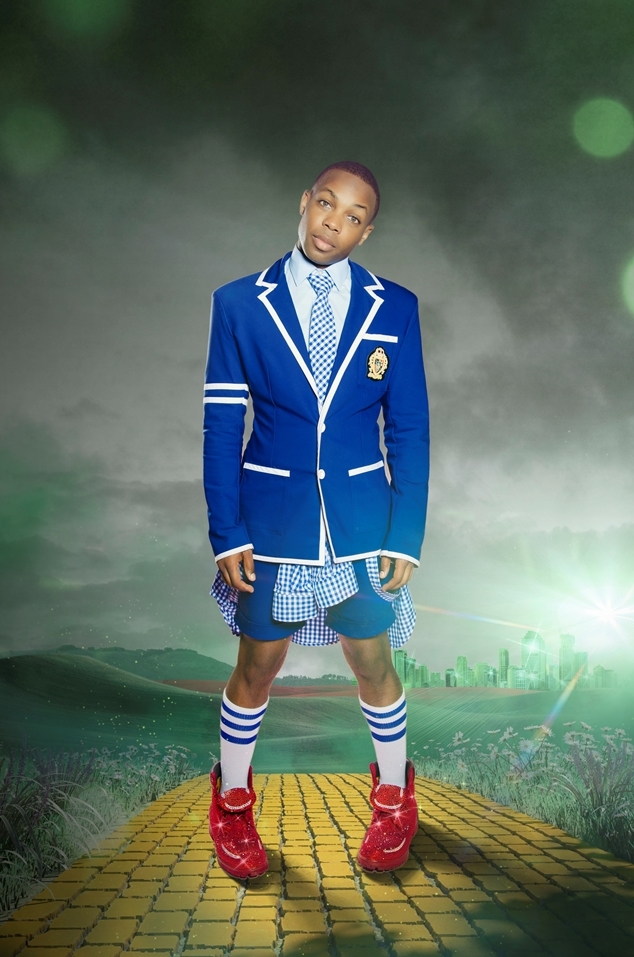 Broadway star and newly minted RuPaul's Drag Race judge Todrick Hall is heading to Australia with his Straight Outta Oz tour this June.
The American Idol finalist has put his own twist on The Wonderful Wizard of Oz with over 20 original songs. Hall's version tells the story of his adventure from small town Texas to the glamorous Oz Angeles; dodging falling houses, wicked witches and the Poppyrazzi.
Speaking with OUTinPerth, Hall says his affinity for Dorothy's tale stems from growing up gay and black in a quiet country town.
"Growing up in Texas I felt a lot like Dorothy."
Hall says there are a lot of parallels between himself and the protagonist of the camp classic.
"I had to try really hard not to come off as an aggressive black man just to get by, and I was inspired by Dorothy's ability to reflect other people's anger."
From the wonderful world of Oz to the world wide web, Hall has made a name for himself as a master of homage and parody online. His series of Disney inspired original music videos have garnered millions of views.
"It was an organic transition from singing to making my videos," Hall said.
"I have always loved Broadway to it was an easy transition from singing to creating these full productions."
Hall says he never expected his stint on American Idol would lead him to collaborate with his personal heroes like Nicole Scherzinger, Joseph Gordon-Levitt and the one and only RuPaul.
"I've always loved Nicole's style and working with her was a dream come true," Hall continued.
"I never imagined when I auditioned for Idol i'd be working with named like JGL, Wayne Brady and RuPaul!"
Besides sharing the judging panel on RuPaul's Drag Race, RuPaul most recently collaborated with Hall on his track Low which appears on the Straight Outta Oz visual album. Hall said his main goal for the album and the stage show was to create an Oz experience contemporary audiences could enjoy without being hardcore fans of the original.
"It's not a one man show! We're bringing about 150 costumes, 15 performers and there are over 20 numbers so it's a big production."
Though his heart will always belong to The Wizard of Oz, when asked what other texts he'd like to give the 'Todrick treatment' he had a few ideas.
"I'd really love to work with Brandy! I'm just going to put that out into the universe with you," he laughed.
"I do really love Cinderella, but I think if I did something else like Straight Outta Oz I'd do Alice In Wonderland… but much grander."
Straight Outta Oz will be at The Astor Theatre on Thursday June 1st. For tickets and more information, head to wearenice.com.au or astortheatreperth.com
Leigh Andrew Hill