Surprises Galore at Connections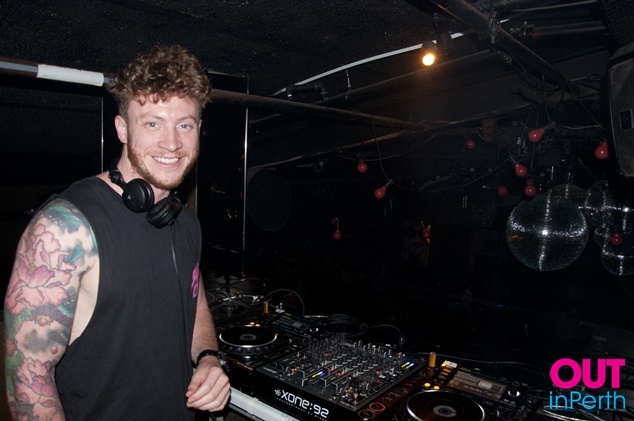 Connections Nightclub delivered an outstanding night of fun on Saturday night.
Not only did DJ JimJam bring a serious party to the main dance floor, a host of Fringe World's top international performers delivered surprise performances on the terrace.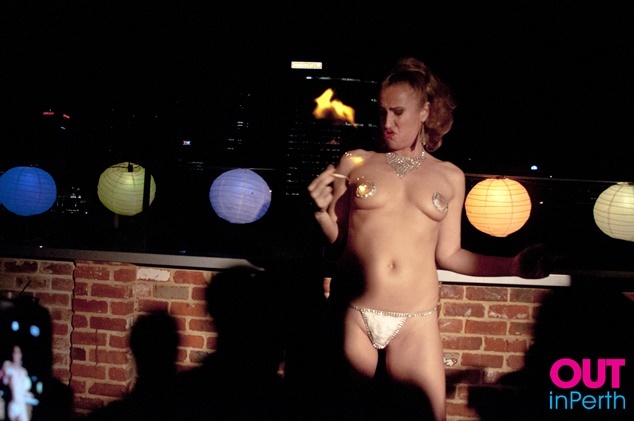 Out on the terrace La Soiree's Ursula Martinez appeared in front of the spotlight.
Taking a swig of champagne from a bottle, she asked if anyone had a light for her cigarette.
Encouraging the crowd to rave on with her to the sound of Mousse T's track 'Fire'.
Suddenly there was a flash of fire as Martinez's minimal nipple covering went up in flames.
Soon the other breast covering was also disappearing in a flash. By the end of the mesmerizing performance little of the artist's costume remained.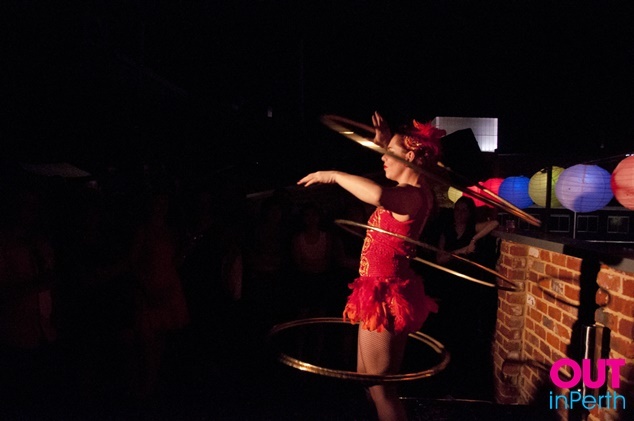 Martinez wasn't the only La Soiree alumni shedding a costume.
The amazing Jess Love performed her hula hoop routine after stripping off her costume – much to the crowd's delight.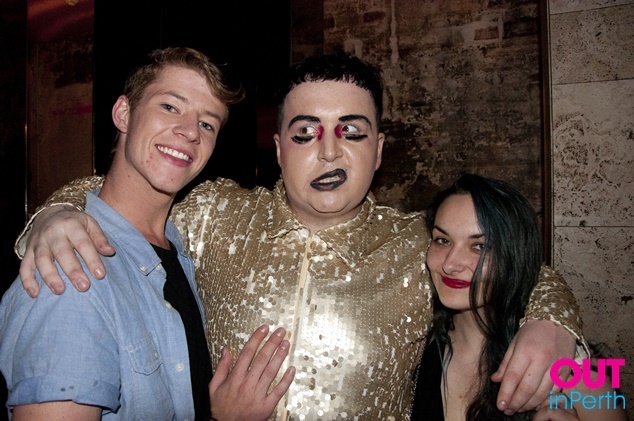 Scottee, whose solo show opens at Connections this Wednesday, hosted the night.
The club entertainer impressed the crowd with his offbeat magic routine and rousing rendition of a '90's pop classic sing-a-long.
The cast of East End Cabaret Bernadette Byrne and  Victor Victoria also took to the stage for a rousing musical number.
Catch Scottee at Connections in 'The Worst of Scotee'. 
Jess Love and Ursula Martinez are appearing in La Soiree in the Pleasure Garden.
Eastend Cabaret: Sexual Tension opens on Saturday at The Pleasure Gardens.
Tickets are available from www.fringeworld.com.au