On the Line: Suzi Quatro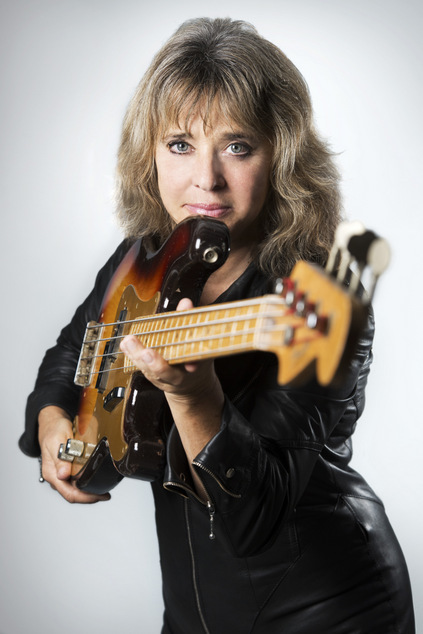 Rock legend Suzi Quatro is set to return to Australia early next year with her new trio QSP. The legendary musician influenced social change for women in the music industry and her career has flourished for more than five decades.  
Quatro is an icon of the rock world, she jumped to number one in the Australian charts in 1973 with her track Can The Can, 43 years later the 66-year-old is still full of energy and creativity. Her latest project is a collaboration with The Sweet's guitarist Andy Scott and Slade drummer Don Powell, both formidable musicians in their own right.  
They've named this new collaborative trio; QSP – a crafty play on their names.  
Quatro is very well loved in Australia and she knows it. She toured a farewell show two years ago, but she says fan requests and a new band have enticed her to return.  
"I honestly did treat this like my final [tour], but there you go you should never say never because then you're caught… Just all the responses, I mean the final was so magical. I think it was the only time in my life where I was satisfied completely.
[I'm coming back] because everyone kept talking and everyone wanted more. Then my husband came up with the idea of my new supergroup QSP."
QSP is kicking off the upcoming February tour by Quatro, their first album consisting of six covers and six original tracks from the band.  
"We've started off with covers because we needed to find the lay off the land, obviously we're a new group, you know? Like Andy pointed out we didn't have a blueprint. So we got together and each person picked two covers…and everything started to click-in and it was when we got to Just Like A Woman by [Bob] Dylan that I said to the guys…that's us. And it was."
The national tour is split into two halves with QSP supporting the Suzi Quatro Show, so Quatro is supporting herself – something she laughs off.  
"Only Suzi can do that you know!? I'm a Gemini so I can have all these different hats."
Quatro time and time again sells out tours even after a fifty year long career. She puts her success down to her ability to be different and her passion for what she does.
"You know I don't just talk at people. I don't just go out there and perform and take for granted that everyone's going to rock up. I care. This is my key to longevity.  
Suzi Quatro performs one night only at the Crown Theatre on Saturday February 11th 2017. Tickets are released in January.  
Listen to our entire chat with Suzi Quatro below.
Paul Van Lieshout Hunt