Sydney school adopts non-gendered uniform policy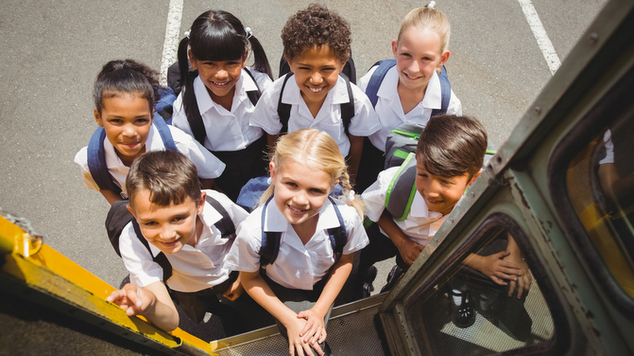 A school in New South Wales have made changes to allow students to choose to wear whichever uniform they wish, encouraging freedom of gender expression.
Newtown Performing Arts High School told students that anyone may wear a skirt to school, and be referred to as the gender they best identify with.
The school had already granted requests to allow trans* identifying students to wear the uniform and use the bathroom that aligns with their gender. Students will no longer have to seek permission on these gender-based concerns.
Parent of two Newtown students, Maya Saric told ABC's AM program that she has no objections to the policy.
"If children are really struggling with that issue, then they shouldn't be… forced into pigeonholes by the school," Ms Saric said.
"They're facing enough turmoil and change and crisis of their own. It's not really relevant what colour trousers they're wearing and whether they're wearing a skirt or shorts."
The Australian Christan Lobby have condemned the move, saying it encourages children to make radical choices. Managing director Lyle Shelton told the ABC he is concerned about "rainbow politics".
"This whole questioning of what it means to be male or female and the idea that gender doesn't matter anymore, I think is radical gender theory, and it's finding its way into our schools," Mr Shelton said.
"Maybe we better take a second look at the whole agenda that is behind things like the same-sex marriage debate."
Mr Shelton says the non-gendered policy may encourage bullying.
"No-one should be bullied for any reason at all. But these gender theory ideas go way beyond anti-bullying to almost proselytising  and trying to encourage and instruct young people in radical practices."
The new coincides with reports that Prime Minister Turnbull has requested an investigation into the Safe Schools program – a taxpayer funded program that provides LGBTI specific-resources to encourage inclusive education for all students.
OIP Staff
Image:- Stock image
---
Sources