Tab Hunter: Nothing is Confidential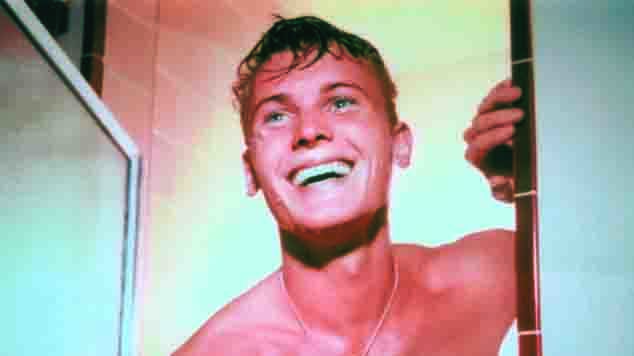 In the 1950's actor Tab Hunter's career was just beginning. With his blonde hair and good looks the former Californian coast guard was making his mark on Hollywood, but Hunter had a secret.
One night the budding young actor headed out to a party. "I would go out occasionally to a cocktail party," recounts Hunter, now 83, "I was fascinated by all that I saw there, there were some guys dancing with a few guys, a couple of gals dancing with gals. It was just a party, and people were dancing and having a good time."
In the 1950's though, parties like this where gay people mingled were illegal. "The next thing I knew the cops came in." Hunter recalls.
While Hunter's 1950 arrest for disorderly conduct was kept under wraps, five years later it was exposed by gossip magazine Confidential. The story suggestive didn't end his career though, Hunter went on to star in bigger and bigger films including the musical 'Damn Yankees'. He starred opposite leading ladies of the time including Natalie Wood, Debbie Reynolds and Sophia Loren.
Now Hunter is sharing the story of his life, a revealing look into how celebrity forced many gay men to live a closeted life with romances with female co-stars created by the studio machine.
Based on his bestselling autobiography, the documentary 'Tab Hunter Confidential' sees the actor candidly share his experiences. Featuring commentary from John Waters, Robert Wagner, George Takei, film critics and entertainment reporters of the time, alongside revealing interviews with Hunter himself, this documentary delivers a fascinating story of not only a Hollywood career but our changing attitudes to the relevance of the sexuality of celebrities.
Remembered for his good looks, which often overshadowed his acting ability, Hunter was a matinee heart-throb that both girls and boys had crushes on. "In every picture they managed to take his shirt off." George Takei contributes in the film.
Film critic Rex Reed describes Hunter as the all American boy who had a career playing a range of roles. "He was the good looking sailor, or he was the good looking marine, or he was the good looking air force pilot."
Hunter's career continued into the 60's and he moved to France for a period of time to make Spaghetti Westerns. In the 1980's Hunter's career had a second wave of success when he appeared in some of the campest films of the decade including 'Grease 2', John Waters' 'Polyester' and Paul Bartels' 'Lust in the Dust'. The two latter films saw Hunter appearing on screen opposite drag superstar Divine.
Today Hunter is retired and living in California with his partner Allan Glaser, the couple have been together for over 30 years. He's turned down offers to return to the screen. Some of Hollywood's biggest Directors have attempted to coax him out of retirement, but they've had no success.
Don't miss this documentary that delivers at captivating look into a Hollywood career and the publicity machines behind career success.
'Tab Hunter – Confidential' will be screening next month as part of the Revelation International Film Festival. Find out all the details at www.revelationfilmfest.org
Sat 11th, 2pm – Luna Leederville
Sun 12th, 7:15pm – Paradiso
Graeme Watson