Tegan and Sara are back with a new album this September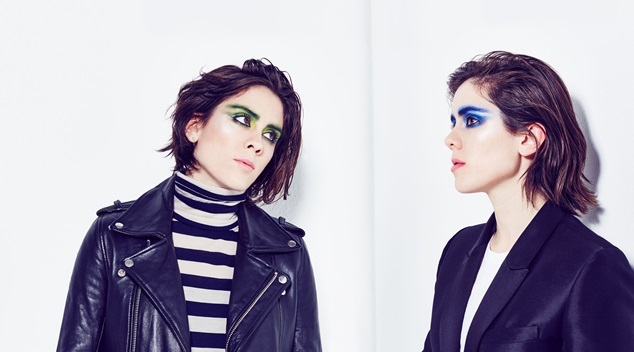 Dreamy pop-punk duo Tegan and Sara want you to know they're just like you.
The identical twin sisters are set to return with their ninth album later this year, entitled Hey, I'm Just Like You.
The pair have promised a return to their roots, with the album drawing inspiration from their joint memoir High School.
"While working on our memoir, we discovered lost cassette tapes that had been unheard for over 20 years," Tegan said of the news.
"They contained dozens of our first songs, written between the ages of 15 and 17… we immediately recognised the songs as an essential part of our high school story."
"Writing High School gives us the opportunity to tell the intricate stories that shapes our relationship as sisters, musicians and queer girls."
The queer musicians were recently back in the spotlight with their catchy single Everything is AWESOME!!! for The LEGO Movie with The Lonely Island.
This time the ladies returned to the studio with an all-female team, including production from Troye Sivan's producer Alex Hope.
Hey, I'm Just Like You is out this September.
---