'The Project' welcomes transgender host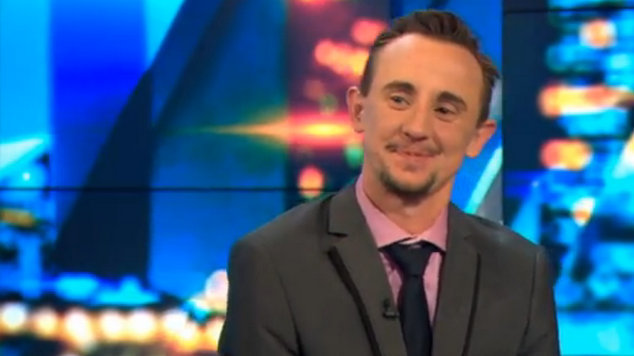 Andrew Guy appeared on 'The Project' last night. The transgender rights advocate won a spot on the panel as part of a competition run by the show.
During the show the panel discussed Mr Guy's documentary 'It's Not About The Sex.' which shares his journey in transitioning gender.
Mr Guy said since changing gender five years ago his life has been good.
"I remember when I was little asking my mum, 'if you want to become a boy is there something you can do about that?'" Mr Guy told his fellow panelists.
Mr Guy said that the society is now more informed about transgender issues and he'd made his documentary to help educate people.
"I think that parents out there today that are supporting transgender kids are spot on."
Mr Guy's appearance was praised on Twitter with many suggesting he should permanently replace regular Monday panelist Steve Price.
Watch last night's episode of 'The Project' online or watch a quick clip below.