The stage is set for Eurovision 2023's Grand Final on Sunday morning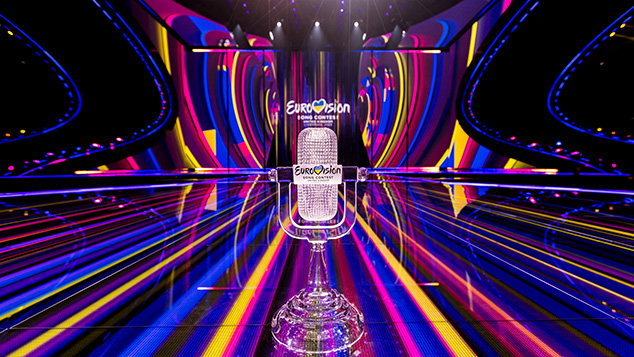 Eurovision 2023 is ready to roll with 26 countries, including Australia, in the final which will get underway at 3am Sunday morning Perth time.
Due to the war in Ukraine the event is being hosted by last year's runner-up the United Kingdom and Liverpool is the city selected for the massive party that bringing everyone together for a love of many forms of pop music.
Ahead of the Grand Final, the field of competitors has been narrowed via the two semi-finals which saw eleven countries knocked out of the competition. It also gave fans an opportunity to see many of the songs come to life with the added element of dancers, staging and costumes.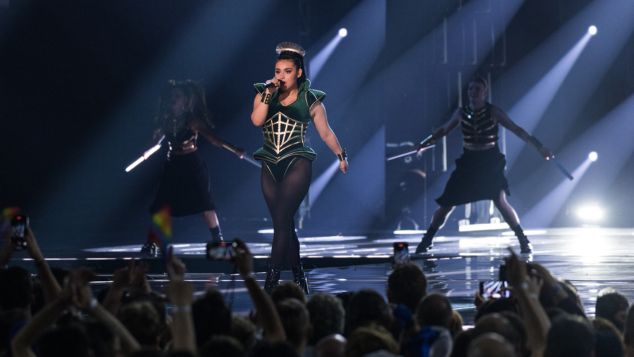 The first semi-final opened up with Norway's Allessandra who has one of the catchiest and equally most annoying songs of in the competition. Queen of Kings was accurately described by podcast Switched on Pop as "Westeros-Trance" was tipped by bookies as one of the tracks to watch before the competition got underway. If you love this, you should check out Army of Lovers, because this track sounds like that Swedish trio's early 90s output.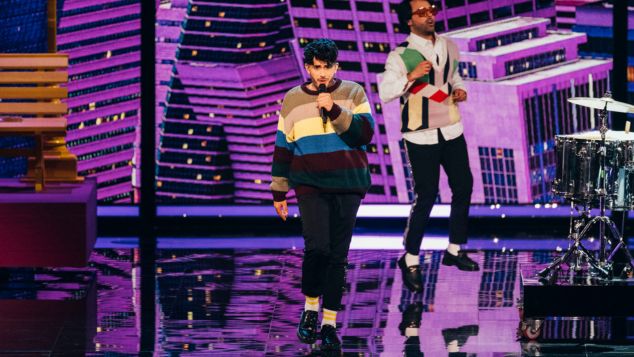 Sadly, Malta's offering Dance (Our Own Party) from trio The Busker didn't make it through the semi-final voting. Their declaration of "I feel better in my sweater" might have momentarily put Eskimo Joe in the running to represent Australia in 2024, alas is seems that feeling better in your sweater is not in vogue.
The song included mimed saxophone playing, bad dance moves and a costume change into glittering sweaters. This was never in the running to win, but better than some of the dross that has made it over the line.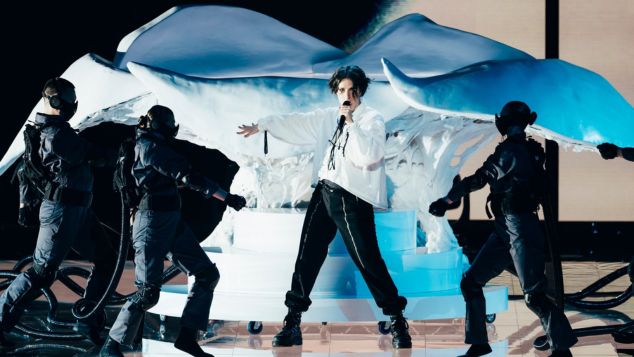 Serbia is still in the running with Luke Black, who presents some dark goth electronica complete with dancing space zombies. When he pulls out their cables they come to life, it's some sort of post-apocalyptic retelling of Coppelia.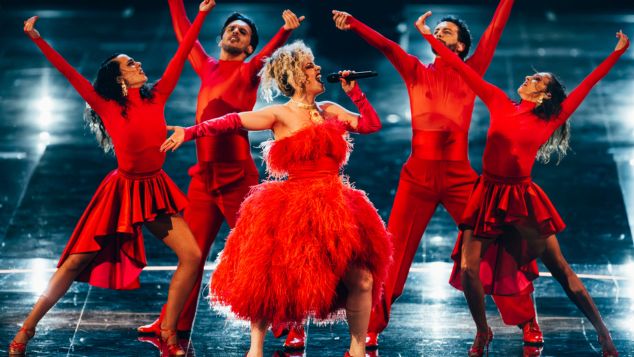 Portugal is represented by the vivacious Minicat. Clad in red with a trio of backing ballroom dancers this is quite a captivating performance, but the song Ai Coração is probably not memorable enough to take home the trophy, but you never know.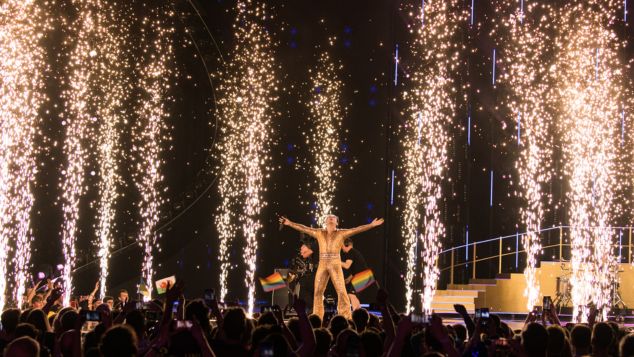 Another loss in the semi-final was Irish band Wild Youth with their stadium rock moment We Are One. Their performance stood out not so much for their song but lead singer Conor O'Donohoe's gold glitter jumpsuit.
It seems what works for Harry Styles maybe does not work for everyone, rather than looking like a rock-God he came off looking like he'd rushed in from ballroom dancing practice. O'Donohoe didn't take the reject well posting to Instagram shortly after the results came through.
"We did everything we could. But the truth is they never give Ireland a chance. Sorry if we let you down, we tried our best." O'Donohoe said in a now-deleted post. The band were also criticised for reportedly storming out of the venue after they announcement.
Ireland, who have won the competition seven times, including three consecutive wins in from 1992 – 1994, have been in the creative doldrums from the last decade. They've only once making it through to the final. Bring back Jedward.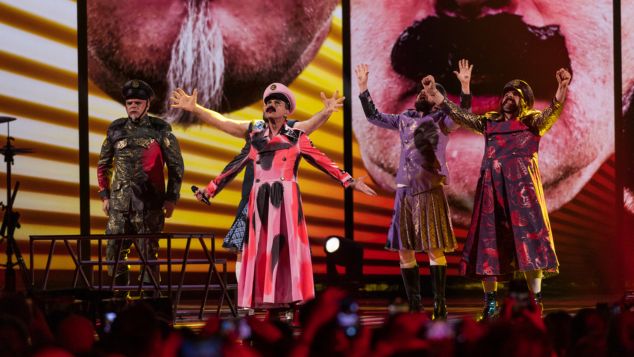 Eurovision does like a bonkers novelty act, and sometimes they even win. Croatia's veteran punk act Let 3 probably aren't going to make it to the top of the leader board though. Their performance does include them stripping down to their boxer shorts before a character who looks like Smurf's villain Gargamel walks out with two large rockets.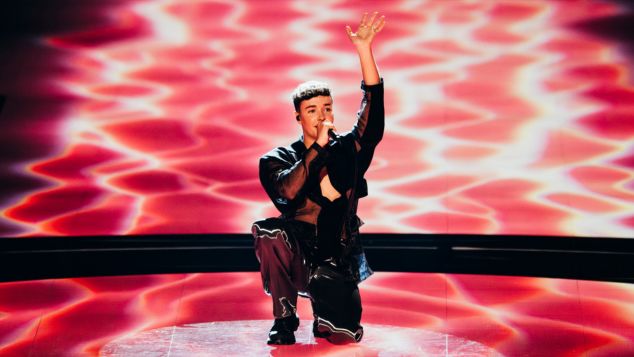 Switzerland is represented by 21-year-old Remo Forrer who won the third season of The Voice of Switzerland. He presents Watergun a heartfelt anti-war ballad. Switzerland won the very first edition of Eurovision in 1956, but they're only other win came in 1988 when their singer was Celine Dion.
Israel's Noa Kirel has a catchy number but is mainly being talked about for her energetic dance break that comes at the end of the tune. The Czech Republic have Girl group Vesna with my Sister's Crown and a performance that makes the most of their long ponytails.
Knocked out in the first semi were Latvian band Sudden Lights with their tune Aijā which was a slice of emotive rock with a dance beat. Azerbaijan are also out of contention, as is The Netherlands.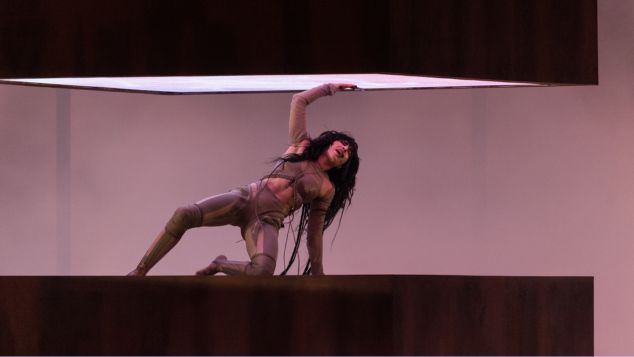 The hot favourite to win ahead of the semi-finals was Sweden with returning champion Loreen. She took out the top prize in 2012 with her song Euphoria which also has long running success on the pop charts and in the clubs.
Her new song is Tattoo, in which every letter of the word becomes a syllable. As she sings Tattoo-ooo-hooo-ooo you can't help but feel the Kate Miller-Heidke vibes. Her staging has been described as a giant panini press.    The song has already been a number one hit in Sweeden, but has also performed well in Belgium, Iceland, Lithuania, The Netherlands, and the United Kingdom. Has Loreen peaked too soon?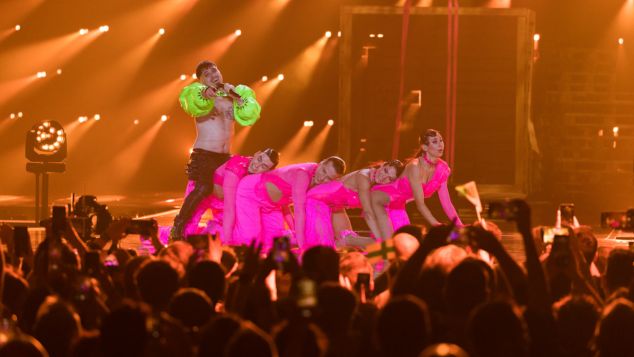 The song which has risen quickly to become a favourite to win is Finland's offering Cha Cha Cha which sees Käärijä offer just the right balance of bonkers and banger.
He's wearing just some green sleeves and sporting a bowl haircut, his backing dancers are camp, they form a human centipede, the song is easy to sing-a-long to – it could be a winning formula.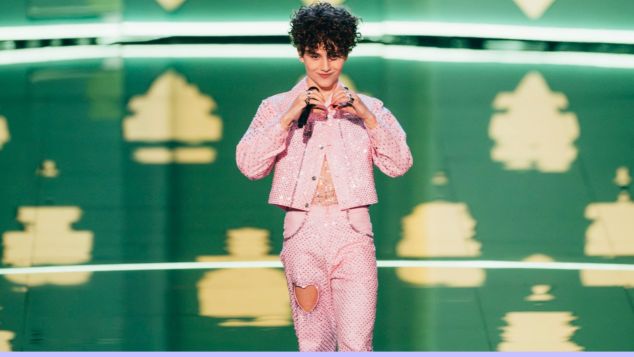 The second semi-final was not an engrossing as the first, as many of the hot favourites fell into the first pool.
Denmark failed to qualify for the third year in a row. This year they went with Tik-Tok star Reiley as their singer. He nearly got disqualified ahead of the show because it was revealed he'd performed the song at a festival in Korea last year – a violation of the competition's rules.
His song Breaking My Heart had been very popular on the social media platform but didn't get enough votes to keep him in the competition. It's a shame because it's a sweet tune and he's as cute as a box of kittens.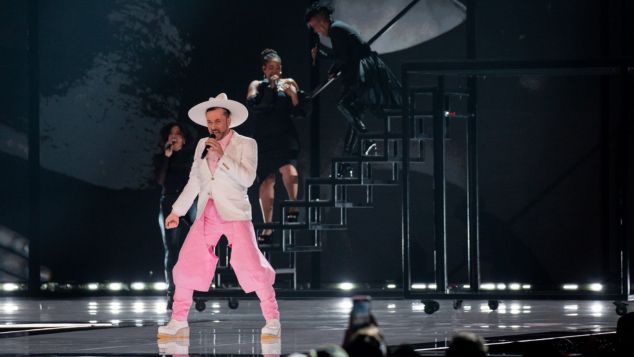 Belgium is represented by Gustav, who previously sang with Hercules and Love Affair. His house tune Because of You sounds like every other 90's house tunes, and it comes with touches of ballroom culture and camp fashion. Gustav appears with a giant sombrero, and some pants that left commentators debating if they were culottes, jorts, chaps or something entirely new.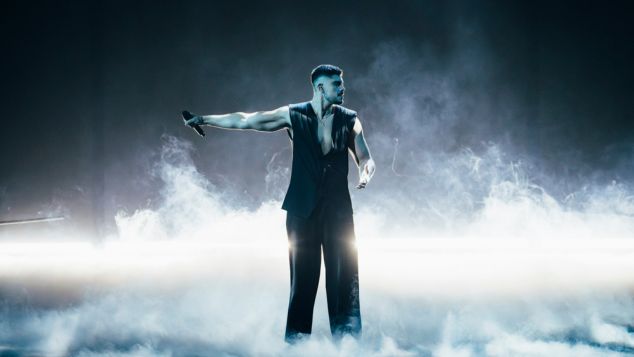 Australian singer Andrew Lambrou is representing Cyprus in the competition. He provides a powerful moment with Break a Broken Heart.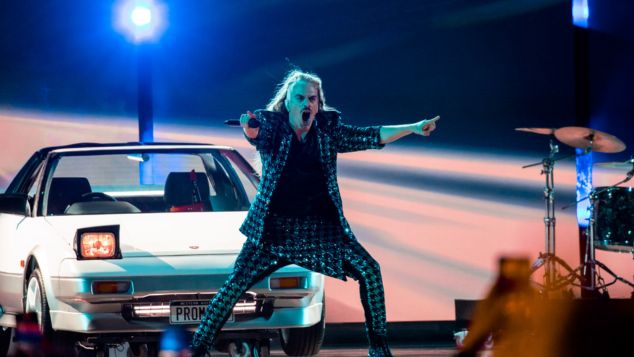 Australia have also made it through to the final, this year Perth band Voyager is our representative. Their tune Promise is perfect for the competition and is quite different to what we've sent in the past. We're not tipped to win, but they should do us proud.
Failing to make the grade in the second semi-final was Georgia, San Marino, Greece and Iceland alongside Denmark.
They'll all join last year's winner Ukraine, alongside the 'Big 5' who are always automatically in the final, this includes United Kingdom, France, Spain, Italy, Germany and France. The United Kingdom saw a return to form last year and they've got another great tune in 2023 Mae Muller's I Wrote a Song will be one to watch.
Tune in to SBS from 3am to catch the action of the finals. 
Graeme Watson. Images: Corrine Cumming, Sarah Louise Bennett, Chloe Hashemi EBU.
---

You can support our work by subscribing to our Patreon
or contributing to our GoFundMe campaign.