Perth MP Tim Hammond on why he cannot support a plebiscite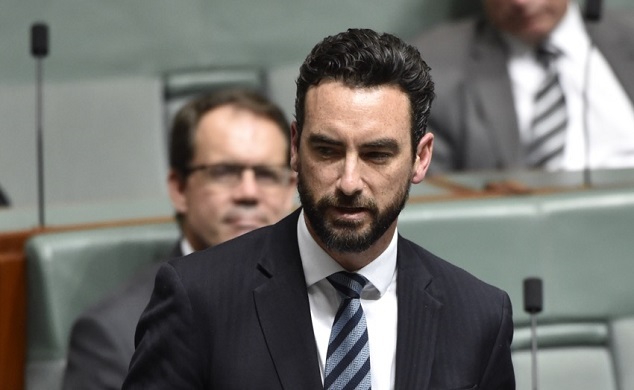 As the debate over the future of marriage equality continues in parliament and across the country, the House of Representatives have today passed the government's proposed plebiscite bill sending it to face the Senate where it will inevitably fail to pass through the blockade consisting of Derryn Hinch, The Nick Xenophon Team, The Greens and Labor.
As the Prime Minister and the Coalition continue to promote their plan for a public vote to determine the future of marriage equality in Australia, Labor's recent announcement they would vote against the bill and join advocates in calling for a free vote has seen the discussion reach a temporary stalemate.
Tim Hammond, Labor's Federal Member for the seat of Perth, is a barrister and passionate advocate for marriage equality. Calling from Canberra this morning, Mr Hammond tells OUTinPerth why he cannot support a plebiscite.
"The government's plan for marriage does not deliver equality. It is simply a bill that entrenches discrimination. The issue with a plebiscite is that it will be expensive, at a cost of $200 million that we could spend on health and schools.
"It's a waste of time in the context that, while all Australians will be forced to vote in a plebiscite [The Prime Minister's] own backbench will be allowed to ignore the result of the outcome."
"Thirdly, and most importantly, the potential for harm to be caused by a plebiscite campaign is just simply too great a risk in that families and vulnerable young people stand a good prospect of being hurt and damaged by the hate speech campaigns that will be inevitable part of a potential plebiscite campaign."
"If the Coalition were really interested in leadership and acting in a way that was constructive they would simply take steps to make marriage equality a reality right now."
When asked if amendments to the plebiscite bill binding all MPs to vote with the outcome of the plebiscite would alter his opinion, Mr Hammond was certain it was not the best way to move forward.
"Why would you create a further hurdle in a circumstance where you could make marriage equality a reality right now? That's the focus. The problem with these conditions is that it distracts us from the real issue which simply is; we have the ability to do this today. We could do this in parliament today."
Mr Hammond says personal experience with LGBTIQ+ members of his family have contributed to his support for marriage equality, and to see it delivered without a plebiscite on the matter.
"It's something that I drew attention to in my maiden speech in parliament, and something that I was set to debate in Parliament today but the government has gagged any further debate, preventing me from being able to do so."
Prime Minister Malcolm Turnbull told the ABC earlier this week that marriage equality was an issue that affects all Australians, and that a plebiscite provides a path for everyone to have their say. Mr Hammond says elected representatives already allow for voters to have their say, as they did at the federal election.
"If it is that [Malcolm Turnbull] is truly interested in polls, then any reliable poll on this subject is completely clear. Public support for marriage equality sits in the range of 60%. That is why we elect representatives to make decisions on behalf of our own electorates about issues like that. Every other time the Marriage Act has been amended, there has been no need for a plebiscite. This is no different. I think the Prime Minister only says that to appease the far-right, conservative wing of his party which are leading him around by the nose."
Mr Hammond is hopeful that the Prime Minister and the Coalition government will allow a free vote on marriage equality during their term, but does not think it is a likely outcome.
"Ultimately that's got to be a question for the other side, not us. Our position is very clear that we should be having a free vote on the floor of the parliament. I would call upon those members on the other side who believe in marriage equality to do exactly that. Sadly, it is difficult to see it happening."
Mr Hammond refutes claims that Labor and others voting against the plebiscite are forcing same-sex couples to wait for another federal election to be allowed to marry, arguing that a free vote is both more efficient and safer for the LGBTIQ+ community.
"I think they are trying to politicise the real issue. The real issue is there is no need for any same-sex couple to wait if they simply wanted to do what in good conscience they should do, which is amend the Marriage Act. It seems to me that the issue of this plebiscite can't be looked at in a vacuum in terms of the outcome. It is the cost of it, and it comes back to this potential for harm. The potential for harm here for innocent people and innocent kids to be target by the haters is extraordinary. Why would you put kids at risk of harm? That isn't just a political point, people like Patrick McGorry are of that view. In a circumstance where you've got an option right in front of you which allows us to make this change with a stroke of a pen."
Leigh Hill