Tim Winton's Shrine, Shines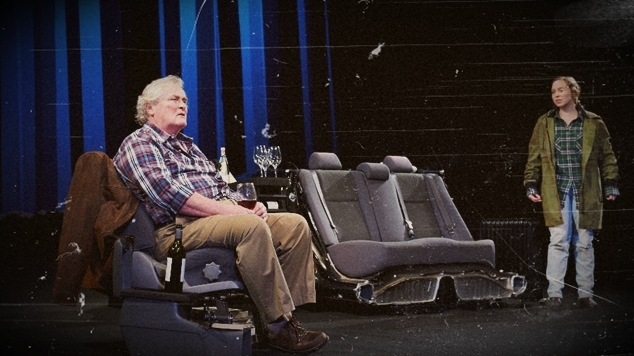 Tim Winton's Shrine is the sixth production of Black Swan Theatre's 2013 season and succeeds in meeting high expectations in the wake of the play's predecessors. The narrative follows the tragic death of Jack Mansfield (Paul Ashcroft) told through retrospective reflections between characters' conversations both with each other and through the fourth wall.
As the story unfolds we learn of Jack's last moments with unlikable larrikin friends Will (Luke McMahon) and Ben (Will McNeill) as too of his incidental romance with the young country girl June Fenton played by the talented Whitney Richards. The highlight of the production really is the heart wrenching portrayal of the devastation a child's passing leaves with its parents. Sarah McNeill's performance as Mary Mansfield (Jack's mother) resonates a deep sorrow, emptiness, helplessness yet raging anger and blame. The father Adam Mansfield, played by John Howard, comes across initially as strong but defeated and dismissive though through his fatalistic connection with June initiated by Jack's roadside shrine he becomes more understanding and peaceful.
The stage is cleverly simple, using segments of a crashed car to depict varying scenes from the beach, a winery, the forest  to Jack's roadside shrine. Winton's descriptive language is really what draws you into this world.
Running 85 minutes and a warning of coarse language, smoking, drug use and male nudity (McMahon whips his kit off at one point); it comes with a high recommendation to head along and see. Shrine is beautiful, ugly, emotionally evoking and utterly fixating for a vast array of audiences.
'Shrine' is playing at the State Theatre Centre until Sunday 15th September. Tickets are available from Ticketek. Take a sneak peek behind the scenes in the video below.
Tim Winton's Shrine from Black Swan State Theatre Co on Vimeo.