Tina Harrod Set to Captivate at Jazz Festival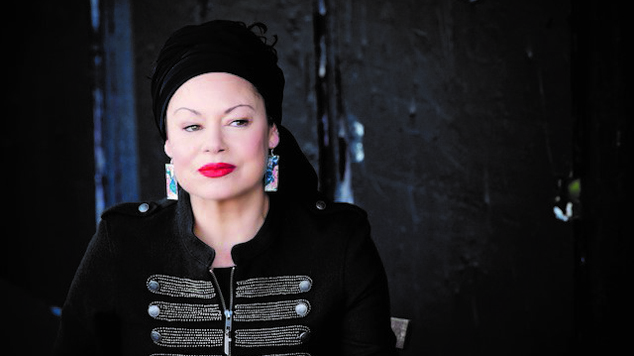 Tina Harrod is one of the many talented jazz musicians on the bill for the Perth Jazz Festival this weekend.
Harrod attracted a lot of critical acclaim with her album 'Worksongs' which featured her interpretations of songs from artists including Nick Drake, Portishead and Bob Dylan. She's also a successful songwriter with four albums of her own material.
Harrod told OUTinPerth when deciding which songs to perform she has a pretty simple measure, whether it be her own music or another artists.
"I've just got to love it, but that involve a number of components in a song. Obviously a well written meaningful lyric and also a well written and arranged song, and well record and performed is what I look for in anything I want to perform." Harrod said.
The singer's most recent work is 'The Revolution is Eternal' an album which the singer agrees was a bit of a departure from her usual sound.
"My last album was an album that was a little bit of a departure from what I'm known for." Harrod said of the record that was filled with funk, soul and blues sounds. At the time of its release, despite wide spread praise, Harrod said she didn't fee she's made her best album yet.
She's currently back in the studio with her producer Stu Hunter working on a follow up.
"We're in the studio writing a bunch of songs and building the songs in the studio, which is something I haven't done for many years." Harrod said.
The singer's laughed when we ask if this one will be her best one. "Who knows, until it's out there? You're always striving to create something good. There's a lot of great music that comes before me and the people I work with, incredible music, so you always have in the back of your mind when you're writing that you want to make something great." Harrod said, "It's not easy to come up with something great."
Harrod said the band she's bringing to the Perth Jazz Festival is amazing. 'Tom O'Halloran, who lives in Perth will be on piano, Jonathon Schwartz on double bass and Evan Mannell on drums." Harrod said they would be playing soul and jazz, but everything will have a modern twist.
The Perth Jazz Festival is on from May 29-32 May 2015, Tina Harrod is playing at The Ellington on May 30, and in the Perth Cultural Centre on May 31.
 www.perthinternationaljazzfestival.com.au
Graeme Watson