TLC release new tune 'Haters'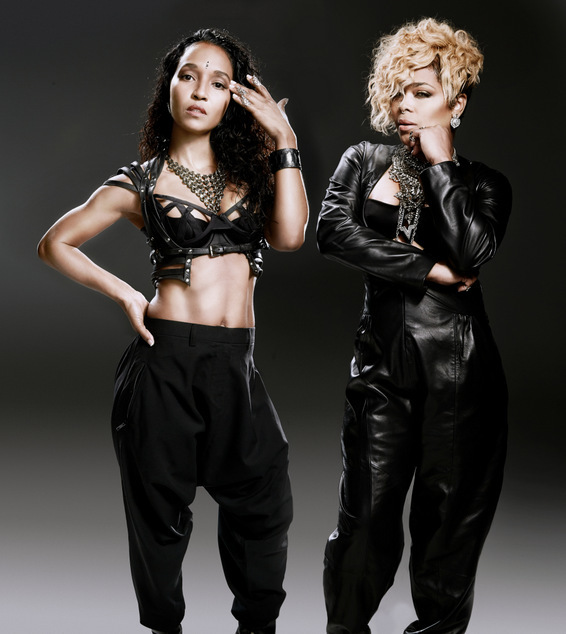 TLC have a brand new tune, 'Haters'.
The release of the fresh track comes just as the band get ready for their highly anticipated tour of Australia and New Zealand.
The tune is the first new music from the five-time Grammy Award winning group since their #1 collaboration with J. Cole in 2014.
Formed in 1991, TLC captured the world's attention with their sassy attitude, sophisticated R&B feel, and socially conscious lyrical style.
Having sold 65 million albums worldwide, TLC have cemented themselves as the world's most successful female group of all time.
TLC will release their final album in 2017, which will be their first new album in over a decade. The ladies are excited to release the album, saying:
"This album, our final album, is dedicated to all of you that have stuck with us, always challenging us to do our best. And of course, it's for the new fans too! We just want to put out great music that touches everyone. That's it."
Listen to the new tune on Spotify. 
TLC will be making their return to Australia and New Zealand in just a couple of weeks for the RNB Fridays Live which features ten of the biggest names in RNB.
The Sydney, Brisbane, Melbourne and Adelaide shows are completely sold out and there are very limited tickets remaining for the show here in Perth.
In 1994 TLC released CrazySexyCool which became an R&B classic and the only album by a female singing group to achieve diamond status for selling over 14 million copies in America.
CrazySexyCool was nominated for 6 Grammys (winning Best R&B Album), and features iconic songs 'Waterfalls' and 'Creep'.
The follow up to CrazySexyCool, Fanmail, was nominated for 8 Grammy Awards, taking home Album Of The Year and Best R&B Album, as well as winning Record Of The Year for 'No Scrubs' and Best Video for 'Unpretty'.
Back in 2002 the group tragically lost founding member Lisa 'Left Eye' Lopez when the rapper was killed in a car accident in Honduras.
Band mates T-Boz and Chili at first thought of ending the band's run once the album they had been working on was complete, but eventually decided to stay on and make one final record.