Tom Ballard Talks About Gay Focused Q&A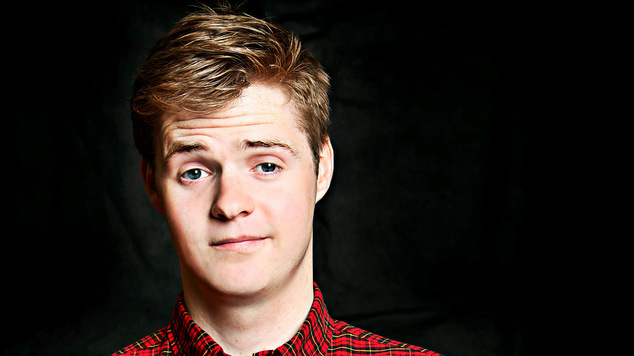 Tom Ballard, out presenter and comedian, is set to host tonight's special LGBTIQ episode of Q&A on ABC.
Tom will be facilitating discourse on LGBTIQ issues and concerns, including the current marriage equality debate. The full panel consists of Dennis Altman, Paul Capsis, Julie McCrossin, Rev Fred Nile, Julia Doulman & Katherine Hudson.
The ABC's decision to include vocal equality opponent Reverend Nile has been the source of much controversy since the announcement of panelists last week.
"I think that it's important that we have lots of different opinions going in", Ballard told RTR this morning, "It's more complex than 'he just hates all gay people or queer people'… he comes at things from a theological point of view. Obviously other people of a religious ilk will disagree with him on a range of different issues… It will be interesting to find some common ground".
Ballard also outlines some issues that do not have the current prominence of the marriage equality debate, which will persist long after same-sex marriage becomes a legislative reality. Mental health, marginalization of trans and intersex people and religious persecution are just some topics Ballard hopes to address.
Tonight's queer special of Q&A will be prefaced with a special documentary inspired by 'Priscilla, Queen of the Desert', entitled 'Between a Frock and a Hard Place', which airs at 8:30pm.
Q&A's special episode airs tonight at 9:30pm on ABC.
Leigh Hill
Read More
18-06-2015   Between A Frock And A Hard Place
12-06-2015   Q&A Confirm Full Panel For Queer Episode
11-06-2015   Fred Nile Confirmed For Q&A Panel For Queer-centric Episode
Originally published as" Tom Ballard talks about tonight's Q&A