Tom Daley and Dustin Lance Black announce birth of their son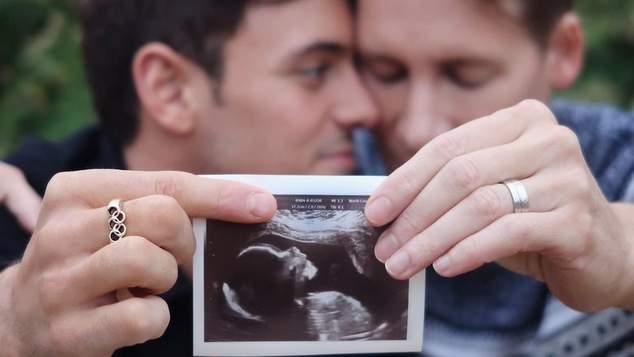 Diving champion Tom Daley and his husband screenwriter Dustin Lance Black have announced the birth of their son.
The couple shared the birth of their son via a brief announcement in The Times newspaper in London. THe message read; "Black-Daley: On 27 June 2018 to Thomas Robert Daley and Dustin Lance Black, a son, Robert Ray."
The couple revealed that they were expecting a baby via a surrogate in the USA back in February. Tom Daley has said that he hopes to be as good a father as his own Dad, who was also named Robert. Daley's father passed away in 2011.
Daley later posted an image to Twitter of the new born's feet, alongside a message saying "The amount of love and joy you have brought into our life is immeasurable, our precious little son." In the post Daley reffered to his son as Robbie Ray.
Daley is a three times world champion diver and a successful Olympian. He married screenwriter Dustin Lance Black in May last year.
Black is best known for writing the Oscar winning screenplay to to the film Milk. He also wrote the TV mini-series When We Rise we charted the history of gay rights in the USA, and the screenplay to the Leonardo DiCaprio film J Edgar.
OIP Staff
---