Trans contestant says he is "not wild" about being outed on Survivor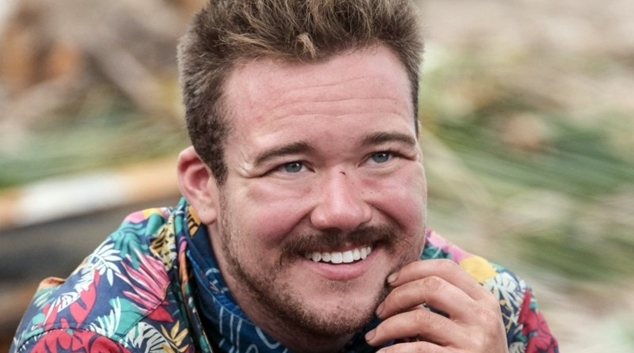 A contestant on the latest season of reality series Survivor was revealed to be transgender by a fellow contestant in front of thousands of viewers on US television last week.
Zeke Smith was singled out as a trans man by a teammate during a 'Tribal Council' elimination round on the programs 34th season Game Changers.
Fellow contestant Jeff Varner told his team there was "deception", before asking Smith why he hadn't told any one he was transgender. Shocked by the brash announcement, Smith and his teammates eliminated Varner from the island.
The television moment has sparked headlines and discussion across the world about the implications of outing someone as a closeted member of the LGBTIQ community.
"Zeke Smith, and transgender people like him, are not deceiving anyone by being their authentic selves, and it is dangerous and unacceptable to out a transgender person," said GLAAD's Transgender Media Program Nick Adams.
"It is heartening, however, to see the strong support for Zeke from the other people in his tribe."
Varner, an openly gay real estate agent, has apologised publicly to Smith since the episode's airing. It has also been reported that Varner lost his job at a North Carolina realtor as a result of his comments on the show.
Varner told Entertainment Tonight he was fired in an "ugly knee-jerk reaction kind of way."
"As I'm spending hours doing press, I discover I can't access my email. Then the MLS [multiple listing service] association emails to say, 'You've been terminated.' I didn't even find out from my company," he said.
"Suddenly my real estate license was inactive and my current clients left in the dark. It took hours after my press junket to get anyone with the company on the phone to tell me personally … It was an ugly day. My former boss told me that I was in a news story they wanted nothing to with."

Writing for The Hollywood Reporter Zeke Smith shared the experience of being outed as transgender on reality TV, writing that he was "not wild" about people knowing.
"See, when I got on a plane to Fiji last March, I expected to get voted out third. I'd return home, laugh at my misadventure, and go about my life, casually trans in the same way that Zac Efron is casually Jewish," Smith writes.
"But that's not what happened. I ended up being pretty good at Survivor. I was invited back immediately for an all-star season, during the course of which I was maliciously outed by a former local network news anchor. What a summer!"
Smith goes on to describe why Survivor was an important milestone in his life as someone who was trying to start anew, and explains why his public outing was a challenging moment.
"Many gay people consider coming out a moment of liberation, because sharing their sexual orientation with the world causes them to be seen more authentically. Often, the opposite is true for trans people. When we share our gender history, many see us less authentically — doubting, probing or denying our identities."
"As someone who is not readily perceived to be trans, I possess a great deal of privilege, both because I can control — well, used to control — who knows my gender history, and also because I don't experience the same type of discrimination, or even violence, that more visible trans people face — especially trans women of color."
"A person's gender history is private information and it is up to them, and only them, when, how and to whom they choose to disclose that information. Keeping your gender history private is not the same as a gay person being "in the closet." The only people who need to know are medical professionals and naked fun time friends."
You can read Zeke's full essay here and watch the controversial elimination moment below.