Uganda's LGBTIQ community calls on global support against horrific laws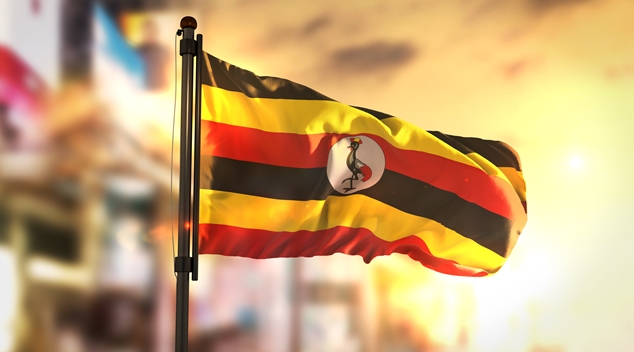 Uganda's LGBTIQA+ communities are calling on supporters around the world to mark today as a moment of global action against horrific new laws being proposed by their government.
Last week Uganda's President Yoweri Museveni rejected an anti-homosexuality bill because he believed it was not harsh enough.
There had already been international condemnation of the proposed laws that would have made it illegal to simply identify as being gay, lesbian, bisexual or transgender. Those found guilty would face 20 years in prison, while people convicted of "aggravated homosexuality" would be executed.
The bill also calls for children found to be engaging in homosexual behaviour to be jailed for three years, while anyone attempting homosexual activity would face seven years in prison. The bill also includes fines for ant legal entity that was found to be promoting homosexuality, with a penalty of around AUD$400,000.
While few people held out hope that the President would veto the bill, he refused to sign it because it was not harsh enough in his eyes.
The proposed laws also included punishments for people who fail to report suspected homosexuality of other citizens, but this requirement may be removed from the final version.
At a meeting today will legislators convene to adjust the bill, potentially adding even harsher penalties.
Protests are expected outside the Ugandan Embassies in major cities including London, New York and Washington.  In London the planned protest is expected to include many groups including UK Alliance for Global Equity, UK Black Pride, ACT-UP London, Rainbow Migration, the Peter tatchell Foundation and STOPAIDS.
Clare Byarugaba, human rights activist at Chapter Four Uganda & co-organiser of Convening for Equality said Uganda needed to know that the whole world is watching.
"As a proud lesbian Ugandan woman…let me be clear that this bill is designed to eliminate people like me from my home country and it must be defeated…The solidarity shown by activists and community members worldwide…is essential in this fight. We must reiterate to Museveni that the world is watching and not stay silent as our human rights are trampled on." Byarugaba said.
While Abbey Kiwanuka, a Ugandan activist with of the Out & Proud African LGBTI group said politicians in Uganda often blamed homosexuality for many of the country's challenges.
"Politicians in Uganda scapegoat LGBTs and use homosexuality as a pretext to divert people from questioning their failed policies…Homosexuality is not the cause of people's suffering. The problem is the rotten, corrupt system."

US Government says the bill is "extreme"
The White House has described the proposed laws as "extreme".
"It is one of the most extreme anti-LGBTQ+ laws in the world. Human rights are universal, no one should be attacked or imprisoned simply because of who they are and who they love," White House Press Secretary Karine Jean-Pierre (pictured above) said late last month.
While US Secretary of State Antony Blinken took to Twitter to raise concern about how the new laws ""would undermine fundamental human rights of all Ugandans and could reverse gains in the fight against HIV/AIDS."
The New York Times has reported that any LGBTQ Ugandans have begun fleeing the country and seeking refuge in neighboring countries.
In 2014 Uganda's constitutional court struck down a previous bill dubbed the 'Kill the Gays' law, deeming it as unconstitutional. While the death penalty was removed, homosexuality remained illegal. This time round legislators say they are confident their laws will stand up to legal challenges because the phrasing of the new laws ultimately gives the final decision to a judge.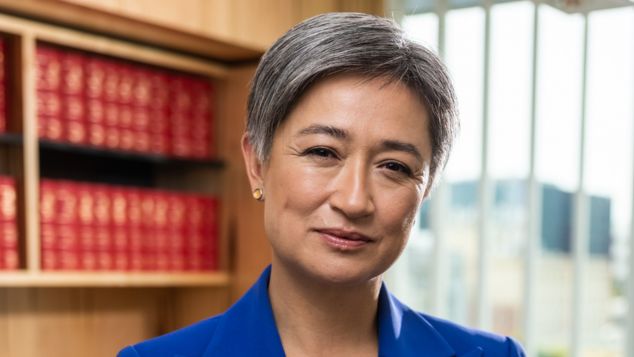 Calls for Australia to impose sanctions against Uganda
Australia's Foreign Minister Penny Wong has been urged to apply sanctions to Uganda over their proposed laws.
Spokesperson for Just.Equal, Brian Greig, said Minister PennyWong must denounce this raft of "horrific laws," and use Australia's voice in the Commonwealth to advocate for sanctions.
Earlier this month Greig said that the Bill had been condemned by the US Secretary of State and the UK's Africa Minister, but the Albanese Government has so far said nothing.
"Australia must speak loudly and clearly against these horrific laws, including directly to Uganda and also within the Commonwealth."
"Australia must also prepare to welcome LGBTIQA+ Ugandans as asylum seekers as a matter of urgency," Greig said.
The Bill passed Uganda's parliament last week and now sits with President Museveni, who has power to veto it. He has recently condemned homosexuality.
Just Equal say US evangelicals active in Uganda have pushed a narrative that homosexuality was unknown in East Africa prior to colonialisation and that homosexuals are recruited by 'western deviates' who offer money and other inducements. This fear campaign also asserts that Ugandan homosexuals recruit school children.
Amnesty International has condemned the bill as "appalling and vaguely worded."
Tigere Chagutah, Amnesty's International Director for Southern Africa, said, "This deeply repressive legislation will institutionalise discrimination, hatred, and prejudice against LGBTI people."
Brian Greig warned that the extreme laws were the result of religious extremism in the US being imported to Uganda.
"This moral panic against a vulnerable minority is the inevitable conclusion of the current American culture war that seeks to eliminate LGBTIQA+ people through a toxic mix of colonial religious values and despotic politics in a poorly educated and mostly illiterate nation."
At World Pride in Sydney last month, Prime Minister Anthony Albanese walked across Sydney Harbour Bridge, saying: ""No matter who you are, who you love or where you live – you should be valued, equal and celebrated."
Greig said the Prime Minister should now match those words with action to sanction Uganda, protect its LGBTIQA+ population and strengthen Australia's reputation as a defender of human rights.