Victorian Pride Centre rejects application to exclude bi, trans women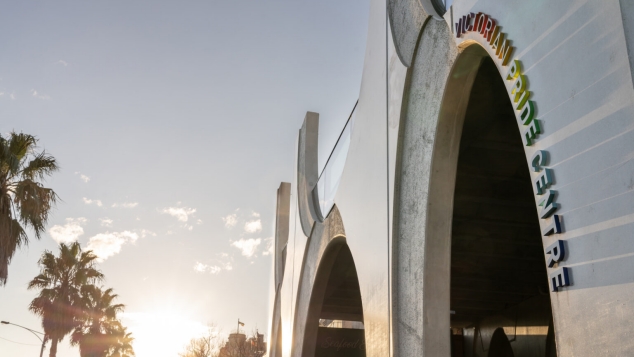 The Victorian Pride Centre have rejected a recent application for a local group to host an International Lesbian Day event that would exclude bisexual and transgender women.
The Lesbian Action Group (LAG) have applied to the Australian Human Rights Commission for a five-year exemption from the Sex Discrimination Act to host an for "lesbians born female only" to mark the occasion at the Victorian Pride Centre. The Commission is currently reviewing public submissions.
Writing to the LAG, Pride Centre CEO Justine Dalla Riva said the group's initial booking request did not indicate they would be seeking this exemption, or naming the Victorian Pride Centre.
"The Pride Centre exists to support the LGBTIQ+ community.  Inclusion, diversity, acceptance and belonging are essential to the organisation's values. The VPC's purpose is to connect, support and amplify LGBTIQ+ voices, resources, services, and groups so that our communities are cohesive, resilient and thrive," Della Riva wrote.
"Our Constitution provides that the Pride Centre's object is to promote the reconciliation, mutual respect and acceptance between groups and individuals in Australia and the promotion and protection of human rights. The VPC achieves this in part through facilitating within the Pride Centre events in support of equality, diversity and inclusion for the LGBTIQ+ community. The centre is a beacon of hope, a welcoming and inclusive space for all LGBTIQ+ community members and their allies."
"Your request to hold an event that excludes and seeks to legally discriminate against people on the bases of their sex, sexuality and gender is inconsistent with the Pride Centre's purpose."
A coalition of Australian LGBTIQA+ groups have welcomed this decision, collaborating to deliver a submission opposing the AHRC exemption. The groups describe the application to host the event in a space dedicated to welcoming the breadth of the LGBTIQ+ community as "deliberately provocative".
"Our community has come out in full force to reject this sad stunt," said Equality Australia CEO Anna Brown.
"Discrimination laws exist to protect all of us, particularly groups that have experienced historical discrimination and marginalisation because of their race, disability, sexual orientation or gender."
The joint submission notes the applicants had not explained how they intended to police the sex characteristics of the women at the event and pointed to a recent study that found 52.4% of trans women reported being socially excluded and 86% of trans women reported ever having thoughts about suicide.
"Trans and gender diverse Australians are under repeated attack, which forces them out of public life and into social isolation," Brown continued.
"You build community and belonging by creating inclusive and safe spaces, not by excluding the marginalised and vulnerable. Women's spaces should be open to all women seeking friendship and connection."
Dykes on Bikes Melbourne said LAG's tactics do not represent the broader lesbian community.
"LAG is weaponising nostalgia for the "good old days" as their pitch to convince the public that their 'Lesbians born women only' event is acceptable," said Dykes On Bikes Communications Officer Kieran Cavanagh.
"But make no mistake, it is nothing more than dangerous transphobic rhetoric and hate, causing harm and creating division when we should be united.
"Our lesbian community is extremely vast and diverse, and that is a pillar of its strength. Without our trans sisters or queer elders, we would not have the freedoms and rights we celebrate today, or the insight and knowledge for the challenges ahead.
"At Dykes on Bikes Melbourne our club motto is fun, freedom, and friendship, and that includes the freedoms of all lesbians and queer+ women. We stand proudly with our trans sisters and nonbinary family and will continue fighting against LAG's discriminatory and inflammatory transphobic exemption request. There is space for all of us, and nobody needs to be excluded."
Switchboard Victoria CEO Joe Ball called for solidarity in the face of growing anti-transgender sentiment.
"At Switchboard we embrace the rich and beautiful diversity within lesbian communities. Whereas this application to exempt some lesbians and exclude other women who love women (bisexual, intersex, queer) is the anthesis of this," they said.
"Sadly this application seeks to divide and ultimately erode the love and solidarity we all really need as human beings to thrive, especially during these times when the entwined struggles of trans people and all women are under attack globally."
Joining Equality Australia and Dykes on Bikes in this coalition are the Australian GLBTIQ Multicultural Council Inc, Drummond Street Services, Human Rights Law Centre, LGBTI Legal Service Inc, Melbourne Bisexual Network, Midsumma, Parents of Gender Diverse Children, Rainbow Community Angels, Trans Justice Project, Transgender Victoria, Transcend Australia and Zoe Belle Gender Collective.
Lesbian Action Group co-convenor Carole Ann says the planned event is "not anti-trans."
"It is pro-lesbians who are born female. We are not asking for anyone to be denied who they are. It is for us to also be recognised for who we are and have a bit of space for that and acknowledgement that our lived experience is different."
The Lesbian Action Group webpage is hosted on the website of LGB Alliance Australia, whose Tasmanian chapter recently ordered a billboard opposing gender-affirming care for transgender youth.
In November 2022, the Tasmanian Civil and Administrative Tribunal rejected a similar application from LGB Alliance Australia founding board member Jessica Hoyle. Commissioner Sarah Bolt said the arguments put forward in this case were not supported by research.
OIP Staff
---
Do you need some support?
If you are struggling with anxiety or depression, support and counselling are available from:
QLife: 1800 184 527 / qlife.org.au (Webchat 3pm – midnight)
QLife are a counselling and referral service for LGBTQIA+ people.
DISCHARGED: [email protected] / discharged.asn.au
Discharged is a trans-led support service with peer support groups for trans and gender diverse folks.
Lifeline: 13 11 14 / lifeline.org.au
Beyondblue: 1300 22 4636 / www.beyondblue.org.au
---

You can support our work by subscribing to our Patreon
or contributing to our GoFundMe campaign.