Village People are coming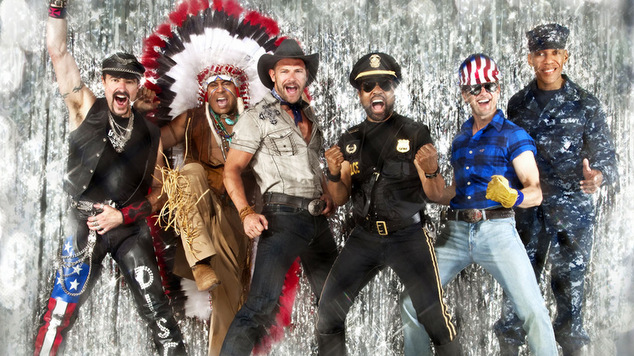 The undisputed Kings of Disco Village People – are coming to Australia in May as part of their 40th Anniversary tour. Special guests on the tour will be ABBA obsessed pop favourites Björn Again. 
Having sold more than 100 million recordings, Village People were an unstoppable force in the 70's and 80's.  Their characters and classic hits will forever be ingrained in the fabric of pop culture.
Originally formed in 1977 by French Music composer Jacques Morali, the Village People quickly became an instant phenomenon, with chart-topping hits such as San Francisco, Macho Man, Y.M.C.A, In the Navy, Go West, Can't Stop the Music and more.

Their impact and influence on music have earned them the title of 'Kings of Disco' as well as a prestigious star on the coveted Hollywood Walk of Fame.
Over the past few years, Village People have performed a full schedule of performances throughout the United States as well as Canada, Brazil, France, South Africa, England, Finland, Belgium, Spain, Italy, Romania, Japan, Mexico, Australia, Poland and much more.
The Guinness World Records book certified their Sun Bowl appearance on December 31, 2008 as the world's largest Y.M.C.A dance with over 40,000 fans doing the "YMCA moves" while the group performed.
Performing on the tour will be Felipe Rose, who is an original member and performs as the Native American, Alexander Briley, the original soldier, long serving vocalist Ray Simpson who is the cop and, Eric Anzalone as the Biker, Jim Newman as the Cowboy  and Bill Whitefield  as the Construction Worker.
While the band are sure to be playing all their hits, and their latest track – 2013's Lets Go Back to the Dance floor, we'll secretly be hoping the drop some tunes from their unappreciated Renaissance album from their new romantic phase.  
Tickets got on sale on Friday, 10th February, for bookings head to Zaccaria Concerts. 
Sunday 21st May: Crown Theatre, Perth
Tickets available at: www.ticketmaster.com.au
Thursday 25th May" Palais Theatre, Melbourne
Tickets available at: www.ticketmaster.com.au
Friday 26th May: State Theatre, Sydney
Tickets available at: www.ticketmaster.com.au
Saturday 27th May: The Star, Gold Coast
Tickets available at: www.ticketek.com.au