Bill to allow surrogacy for gay couples and single men progresses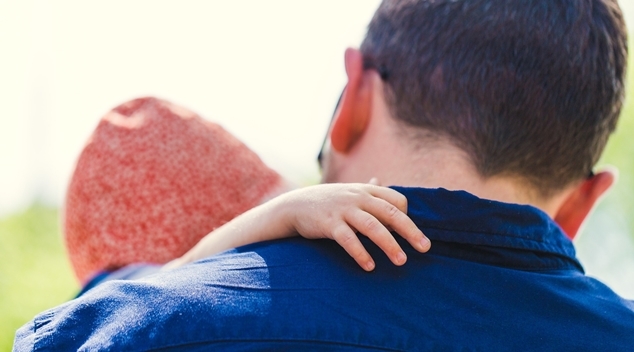 The Western Australian Legislative Assembly has passed a bill tonight that will make it possible for single men and gay couples to access altruistic surrogacy.
The bill, introduced by Health Minister Roger Cook will amend current surrogacy laws which only allows for single women, lesbian couples and heterosexual couples to seek surrogate arrangements.
The changes will bring Western Australia in line with Commonwealth law since exemptions which allowed for the discriminatory law to be in place expired in July last year.
The bill will also have WA law match surrogacy laws in every other state and territory besides the Northern Territory, which does not allow for surrogacy at all.
The legislation passed after a long parliamentary debate through Tuesday afternoon and late into night, which at times saw heated exchanges between Liberal and Labor MPs.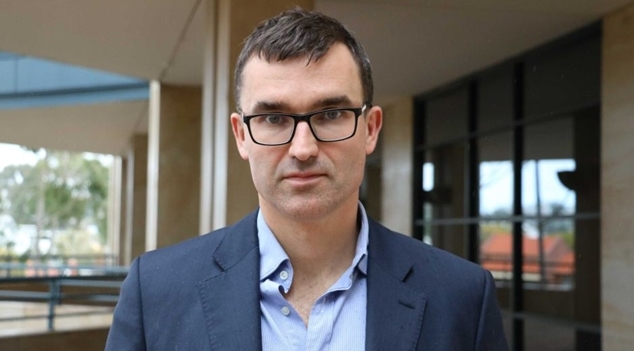 Opening the debate John Carey, the member for Perth, said that as one of only three openly gay members of parliament in the lower and upper house, this legislation was deeply personal to him.
"I came into politics to believe in the best of people, to appeal to the best our our humanity, to show greater kindness, to understand that despite our differences there is much that brings us together."
"This is why I proudly stand here today as a member of parliament, and to support progressive change, to support that humanity in our community.
"I stand on behalf of the gay and lesbian community to support this important social change for Western Australia." said Carey outlining that there has been a long journey is fighting for equality beginning with the decriminalisation of homosexuality through to the marriage debate and apology for historical homosexual convictions.
"This debate shares many similarities with the marriage equality debate and other debates about the rights of all people in Western Australia, and I want to be one the public record and very clear. There are many children in Western Australian that are being raised right now lovingly."
"They are loved, They are respected. They are supported in their aspirations and their dreams. They go to school, they visit school, they to to playgroups and they mix with they peers, and they are all raised by same-sex parents, and many of them male couples.
Carey said he personally knew many of the same-sex couples raising children in Western Australia and many of them lived in his electorate.
Carey said the arguments against allowing male same-sex couples to access surrogacy were the same arguments against marriage equality and once again those opposed needed to realise that families came in a diverse range of configurations.
"They're all aspiring for one same thing, and that is creating a loving and stable environment of their children."
Carey said those opposed to the proposed changes were driven by fear.
"It is based on fear, we've seen that fear and I know it personally. It is a fear that stems and creates homophobia in our society, that creates discrimination and even hatred against gay and lesbian people."
Carey said as an openly gay MP he had experienced homophobia and discrimination which included being called a "faggott" in the street, or reciveing texts that accused him of being a pedophile.
Carey said removing another form of discrimination from legislation would contribute to reducing homophobia across society.
"Every bit of reform which tackles discrimination, which removes those barriers is critically important. It's not just for those same-sex couples who want to have a child, but also for all those young generations who will see another part of discrimination dismantled from our legislation."
Carey said that substantial research had shown that the children raised by single parents and same-sex couples faired just as well as those raised by heterosexual couples, but often unreliable research was put forward from questionable sources.
The member for Perth implored his parliamentary colleagues to "strip away the barriers of discrimination".
Labor's Amber-Jade Sanderson said the legislation was fundamentally about removing discrimination and the ability to fulfill the role of being a parent had nothing to do with people's relationship status or sexuality.
Sanderson said the fact that Western Australia had the highest 'Yes' result in the marriage postal survey had shown that our society strongly supported equality. Sanderson also noted that the changes to the bill did not allow same-sex couples to gain access to surrogacy but also single men – and single men included widowers.
Sanderson shared that a constituent in her electorate who was trying to start a family was unable to fulfill his late wife's wishes for her eggs to be fertilised and brought to term by a surrogate.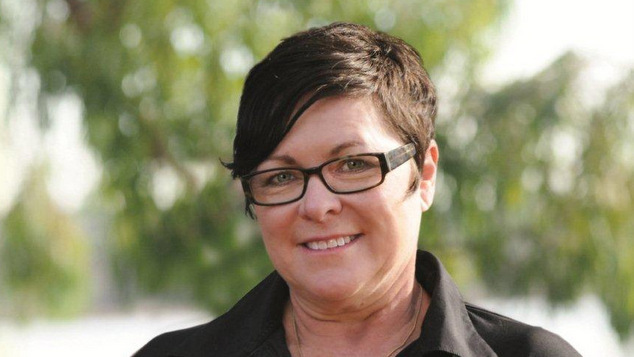 Maylands MP Lisa Baker said she didn't think it was the government's place to deny one group of people access to a service that is available to others.
"I fundamentally believe that it is not up to us to be saying that for a lesbian couple – for people like myself, for others – it's okay for us to choose to have children, to raise families, to access surrogacy, or to do those kind of things to bring children in to our lives… but that other members in this house who may be gay, males, would not be allowed to bring children into their relationships," Baker said.
"Biological children, adopted, foster are all equal in the law at the moment in Western Australia. All this bill is asking is that children from surrogacy are also treated equally in the law."
The Liberals' John McGrath argued that there were many questions to be asked around the proposal to change the legislation arguing that there was a lack of research around surrogacy in Western Australia.
McGrath said there were concerns about what would happen if a surrogate decides they want to keep the child, or if the people engaging the surrogate reject a child because the child has a disability.
The member for South Perth also said he had concerns about people being coerced into surrogacy against their will by family members.
McGrath also called for people accessing surrogacy to undergo criminal record check before being approved for a surrogacy agreement.
The member for Hillarys Peter Katsambanis said he would not support the legislation because there he believes there are inadequate protections in checking applicant's criminal history, and that there was a lack of evidence supporting the need for the change.
"Primarily and above all else – I am certainly not convinced that this legislation would in any way enhance the best interests of children in Western Australia," Katsambanis said.
Nationals leader Mia Davies rose to support the bill, speaking on her own experience with two of her friends who are gay fathers raising a child together.
"I hear the arguments of those who have stood and said this is about our desires and not about the child's, but I can promise you that in this experience this child is loved and will be raised and will be provided with an amazing experience and have a fantastic opportunity to be a success in our community," Davies said.
The member for Central Wheatbelt said while Parliament was the right place to air concerns, she was certain the amendment would bring positive change to the community.
"When we've had debates like this in the past – so the same sex marriage debate and when this bill was introduced originally… when they came to pass the world carried on, and I think if you take a very human response to all of this, which is that if you are talking about people that genuinely love and want to raise and nurture happy families – no matter what they look like – then you can't go too far wrong."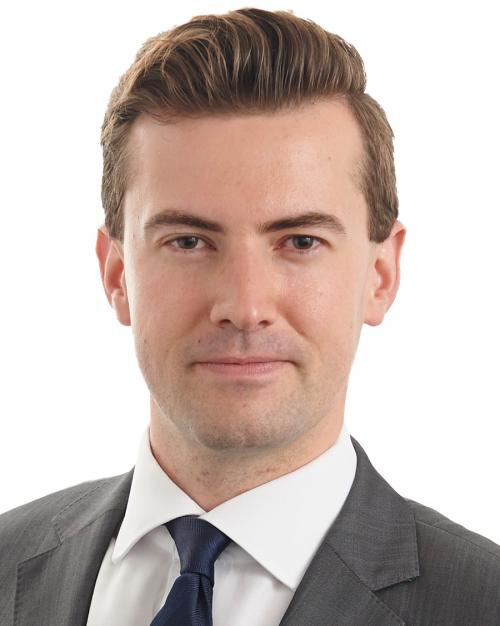 Liberal MPs Zak Kirkup and Kyran O'Donnell spoke in favour of the bill with Kirkup citing conversations with his wife and the writings of Robert Menzies on the family for his decision to support the change.
"We believe in a just and humane society, where the importance of family and the rule of law and order is maintained," the member for Dawesville said.
"I genuinely believe this legislation goes some way to ensuring that a family can exist however the modern definition today is. I think we need to recognise that the defined family is no longer the traditional nuclear family as it were, and there are circumstances that do change." Kirkup said.
Kirkup shared that his brother-in-law was in a same sex relationship, and he thought they would make excellent parents if they chose to do so.
"The notion of family now is completely different, and I think we need support any measure which allow us to have a loving environment for the raising of children." Kirkup said.
Kirkup said he was proud to stand for equal rights for all, and the previous surrogacy laws had clearly left out some member of society.
The member for Kalgoorlie, Kiran O'Donnell also voiced support for the bill. O'Donnell said his time as a police officer had taught him many things, one was that people who abused children often did not have criminal records.
The former police officer said he also had many former colleagues in the police force who were gay and he couldn't imagine telling them that they would not make good parents.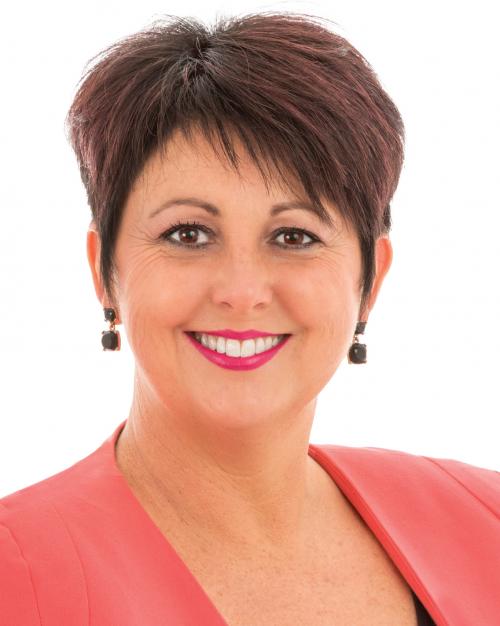 Newly elected member for Darling Range Alyssa Hayden gave one of the more bizarre arguments against allowing male same-sex couples to access surrogacy.
Hayden said she'd done a "quick google" to prepare for the debate and had come across an interview with Millie Fontana who advocates against same-sex couples being allowed to raise children.
Hayden recounted that Fontana, who was raised by her lesbian mother and her same-sex partner, had shared her distress at not being allowed to meet her biological father.
"This is not an example of someone who is anti-same sex marriage" Hayden said of Fontana, despite Fontana having been one of the most high profile advocates against marriage equality.
Fontana has previously been supported by the Australian Christian Lobby to lobby federal politicians against marriage equality, and has made numerous public speaking engagements and media appearances arguing against allowing same-sex couples to marry or raise children.
Hayden went on to question if there was a genuine need to allow single men to access altruistic surrogacy because no single women had applied in the last decade.
The Liberal Bill Marmion voiced his opposition to the bill noting that he was the father of five children. Marmion shared correspondence from constituents that raised concern about the number of non-nuclear families in society and views that children were better off when raised by heterosexual parents.
Labor's Janine Freeman noted that the Labor party has introduced legislation in the '90s that outlawed surrogacy. Freeman said her feminist beliefs formed her views against surrogacy but she was also a realist.
"What happened, what did we do? We pushed a demand, we pushed a need into poor countries, we pushed it unregulated and we ended up in a situation where people went overseas to gain access to their beloved child."
Freeman said she rather have regulated altruistic surrogacy in Australia than see people heading overseas. The member for Mirrabooka said if Liberal members were truly opposed to surrogacy they should ban it for everyone, rather than supporting the current laws that discriminate against some people.
"If you're so opposed to surrogacy then you should move an amendment to this bill and ban it." Freeman said. "If you're so appalled with surrogacy then ban it, but do not say that one section of society can't have it while everyone else does. That's hypocritical, it's discriminatory, it's outrageous."
"I will not stand in this place and have someone tell me that a man rears a child differently than a woman does, and it's the maternal aspect and the parternal aspect. Let me tell you – I do not do the washing, I do not do the shopping, I do not do the cooking. I do not rear the child, it's not a gendered thing, the only difference is we have a womb."
This lead to a heated exchange with the Liberal's John McGrath with Freeman telling McGrath to "have the guts" to move an amendment to ban the practice.
Freeman concluded by saying she did hold concerns for people who felt that they had to have their own children to have a sense of family, but it was important that there was no discrimination.
The bill will now be read and debated in the Legislative Council.
Leigh Andrew Hill, Graeme Watson

Update 10/10: This article has been updated for clarity