WASO kicks off 2017 season with Daniil Trifonov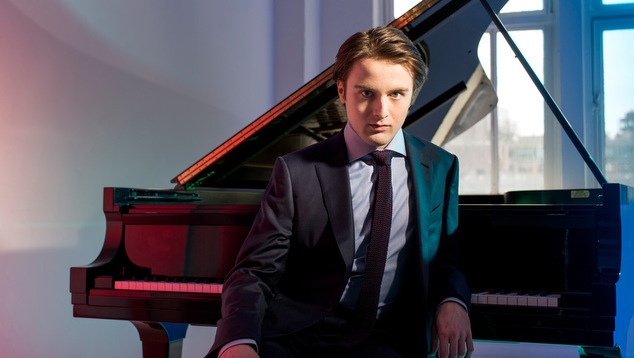 The West Australian Symphony Orchestra is kicking off it's 2017 season with a performance from one of the most acclaimed young piano players in the world.
Russian pianist Daniil Trifonov will join the West Australian Symphony Orchestra to play works by Tchaikovsky, and Sibelius alongside the world premiere of a new work by composer Lachlan Skipworth.
Trifonov first played with an orchestra when he was just eight years old, he lost one of his baby teeth during the performance.
The musician burst onto the world stage back in 2011, and at the age of 20 won the pianistic equivalent of a grand slam, winning the Rubinstein Piano Competition in Tel-Aviv, before returning to Moscow to secure first prize, the Gold Medal, and Grand Prix at the XIV International Tchaikovsky Competition.
Since then he's traveled the world playing with some of the most famous orchestras including Vienna Philharmonic, the London Symphony Orchestra, the New York Philharmonic and the Boston Symphony Orchestra.
WASO's Principal Conductor Asher Fisch shared his excitement regarding Trifonov opening the orchestra's 2017 season.
"I haven't encountered anyone like Trifonov in a very long time," Fisch said, "I had the privilege to conduct his winning performance for the Arthur Rubenstein Competition back in 2011. So we have a special connection, and I told him he should visit Perth and perform with WASO. What a spectacular way to begin our 2017 season!"
Collaborating with WASO he'll perform Tchaikovsky's Piano Concerto No 1, Sibelius' Four Legends from the Kalevala, and a new work from Skipworth.
Skipworth's new work Spiritus will be the first of two world premieres from the company's current composer in residence. 
There will be two performances, one on Friday 10 March and a second show on Saturday 11 March. Both shows are at 7.30pm at the Perth Concert Hall. Tickets are available from WASO.
Check out Daniil Trifonov in action below.
Image: Dario Acosta Deutsche Grammophon