"We've seen it all before": WA AIDS Council's new CEO on marriage debate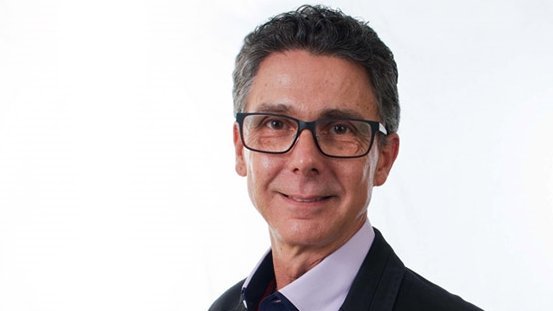 The new CEO of the Western Australian AIDS Council has weighed in on the marriage debate, sharing from his personal experience as a gay man growing up in the 1970's.
David Kernohan, formerly of the Mental Health Law Centre, has released a statement comparing today's debate over same sex marriage to a time when Australia was discussing what it would mean to decriminalise homosexuality across the nation.
Read David Kernohan's full statement below.
---
The marriage equality debate continues to flood our media and social media pages. Unfortunately, it is often the extreme views and actions that get the publicity leaving us feeling awash in a sea of vitriol and extremism. While the struggle for marriage equality may be the current issue, those of us of a certain age may remember a different struggle of the early 1970's.
In 1974, an Honoury Royal Commission was held in Perth as to whether homosexuality should be legalised. As a young teenager who was uncertain of his sexuality, I remember that period well. My father, an Irish fundamentalist Baptist Minister held the same opinions as Margaret Court. He vehemently disapproved of the legalisation of homosexuality and spoke at the Royal Commission, who politely listened and fortunately disagreed with his extreme views. My father was asked to speak on the 7:30 Report to explain his bigotry on television – a momentous occasion for the family given that he disagreed with television being in the house. He would regularly preach on how homosexuals would go to hell, unless they were healed and became straight. He also believed that if homosexuality was legalised the fabric of society would crumble. It wasn't just Christmas or Easter we would lose, Western civilisation as we knew it in the seventies in Perth would crumble.
It is easy to smile now in hindsight. Yet those months in 1974 were no laughing matter as anger and hatred spewed across the media in the name of religion and civilised society and the right for free expression of sexuality.
For me, there is a sense of déjà vu. The debate relates now to marriage rather than the legalisation of homosexuality yet many of the arguments carry a similar tone.  So what do the 70's teach us in 2017?
They teach us that society will not crumble or disintegrate. In the 70's homosexuality was legalised and society continued to develop and grow. When marriage equality is granted, society will continue. Society is not destroyed by honest debate or by the expression of love. Society is torn apart by extremism, by factionalism and by making particular groups in society scapegoats for what we fear.
Extreme views either for or against any argument are often based on fear and a sense of inferiority and uncertainty. We convince ourselves our views are correct by the loudness of our arguments.  When we are confident of who we are and of our beliefs we do not need to adopt extreme views.
Finally, extremists are rarely changed by rational arguments. I learnt early on, my father, would never change his views because that would mean acknowledging he may be wrong. Extremists often have a world view based on fear and the need to be right.
How do we apply these lessons to the current time?
Firstly, we can have hope. It seemed unlikely in 1974 homosexuality would be legalised. It was and LGBTI+ people finally had a freedom they didn't have before. Society did not implode. God took a remarkable dis-interest in the legalisation of homosexuality. God did not return to the earth to punish the evil as my father and many religious leaders predicted. Whatever the outcome of the survey, life will continue and I suspect God will continue to take a remarkable disinterest when LGBTI+ people do have the right to marry.
Secondly, our hope inspires us to work confidently for change. Confident of who we are, we can leave the extremism to those who are more insecure and fearful. We can work with quiet confidence, in a respectful way that reflects our own dignity and the inherent dignity of all people.
Thirdly, when we feel overwhelmed with the noise of extremism, we can allow ourselves to relax understanding the fear and inferiority that lies behind such views and concentrate on looking after ourselves and our own health and mental well-being.
Next week I will address our mental well-being in more detail.
David Kernohan
---
WA AIDS Council is providing free counselling support for people who would like additional support during the marriage equality debate. Additional face-to-face, telephone and online counselling is available throughout the survey process. Call 1800 671 130 or visit waaids.com/counselling for more information.
---
Support OUTinPerth
Thanks for reading OUTinPerth. We can only create LGBTIQA+ focused media with your help.
If you can help support our work, please consider assisting us through a one-off contribution to our GoFundMe campaign, or a regular contribution through our Patreon appeal.