'Will & Grace' returning early for eleventh and final season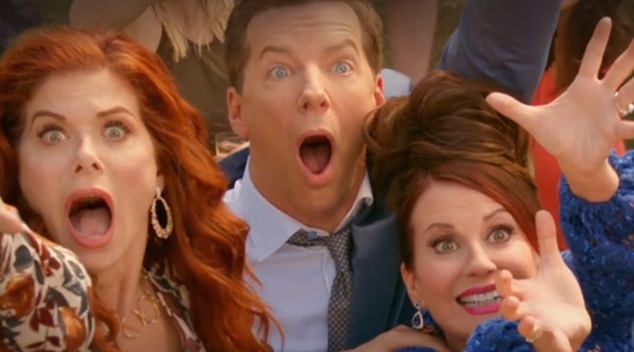 Will & Grace's final season has been brought forward to this month and fans are getting ready to say goodbye all over again.
Originally due to come out in 2020, the show's eleventh season over two decades will bring the story of Jack, Karen, Grace and Will to an end this month.
NBC have already announces a slate of huge guest stars, including Demi Lovato, Ryan Phillipe, Matt Bomer, Vanessa Bayer and Billie Lourd – the real life granddaughter of Debbie Reynolds who played Grace's mother in the original series.
A new trailer also reveals Grace is pregnant this season, revisiting a plot from the show's original final season. Creators have confirmed that while Grace had still been married to Harry Connick Jr's Leo in the rebooted seasons of the show, the two never really had a baby.
Check out the trailer below. Will & Grace returns on October 24.