Worth a Read: Five great stories from around the web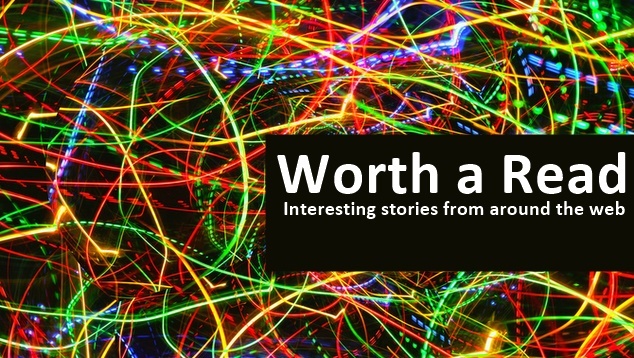 Here at OUTinPerth we're continually looking for great stories to share, here's five stories from around the globe we thought we worth sharing.
Looking back on the making of The Broken Hearts Club
Director Greg Berlanti had huge success with his film Love Simon, but it's not his first LGBTI themed movie. His debut feature The Broken Hearts Club is a much loved film that came out in 2000. Now Berlanti and the cast including Zack Braff and Dean Cain have reflected on making the movie for Entertainment Weekly. Read the article.
Australia will never be HIV-free if access to prevention requires a medicare card
Writing at The Conversation Nicholas Medland from the University of New South Wales argues that access to PrEP treatment needs to be extended to people living in Australia such as overseas students and new immigrants. Medland's research shows that Asian born men are more likely to become HIV positive within their first four years in the country than their Australian peers, despite having less sex, and more use of condoms. Read the article.
George Michael's art collection is up for auction
Charities close to George Michael's heart are expected to be the major beneficiaries of his art collection being put up for sale according to The Guardian. The sale of the late singer's collection is expected to raise millions of dollars. One Damien Hirst piece alone could fetch up to £1.5 million. Read the article.
Gay teacher speaks out about the need for protections when working for religious based schools
Conservative MP's who are opposed to bringing in protections for teachers and staff working at religious based schools have said those people can simply find jobs in non-religious schools. A gay teacher who works in a religious based school has shared his thoughts with Archer magazine. Read the story.
Sorry to Bother You 
Martyn Hett was a gay PR Manager who was killed in the bomb explosion at Ariana Grande's concert in Manchester in 2017. Last year Martyn's brother Dan released a game to show what it's like for the family of someone killed tragically in the aftermath of the event. Dan shared how his phone was filled with thousands of requests from the media, messages from strangers and close friends trying to reach out. Play the game, and read a little more about it at The Gay UK
---