Silence My Lady Head summons the 80s, Grace Jones & PJ Harvey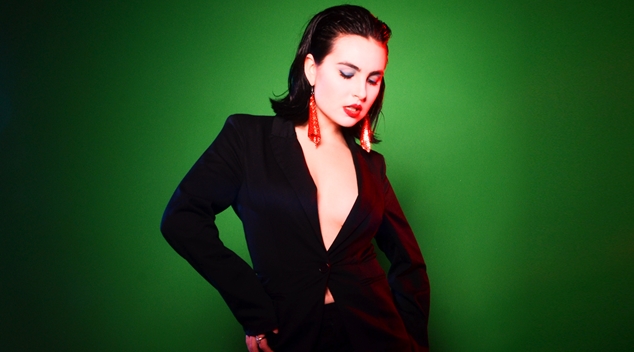 Local queer theatre favourites FUGUE have teamed up with Melbourne artists Indigo Keane and Nicole Harvey for a 'disco nightclub exorcism' at this year's Fringe World Festival.
The one-woman show is inspired by the women of the 80s – particularly the legendary Grace Jones and her infallible brand of club performance – re-arranging theatre, drag and punk rock to explore female power and desire, and rail against traditional notions of femininity.
Silence My Lady Head told through the music of the eponymous Lady Head (Indigo Keane), a fading star looking to recapture the love of her audience with an explosive comeback show – complete with original music from Keane and sound designer Úmbriel.
We caught up with Keane to talk 80 tunes, musical inspiration and the power of performance.
We were talking 80s power ballads in the office with our readers just the other day – which are your favourites?
Cyndi Lauper's cover of I Drove All Night is my power ballad of the day – maybe because I am on the red eye to Perth tonight…
I don't think you can be talking 80s and power without mentioning Nipple To The Bottle by Grace Jones. That song is the soundtrack to my life at the moment and I am not mad about it…
Now which can't you stand to hear?
I'm sorry but I just can't and won't get down to the likes of Phil Collins, Toto, Hall and Oates…
We got to have a sneak peek of your original track All The Kings Men – were you looking to particular singers for inspiration when putting these tracks together?
I can't go a day without listening to PJ Harvey, Nick Cave and of course Grace Jones. They are my trifecta. I think that comes out in my songwriting and expression. PJ's guttural vocals, Nick's lyrics that transport me to the heavens and Grace's mood and atmosphere are delicious combinations to play with when writing my own material.
What other themes can we expect to be explored in Lady Head's original songs?
Lady Head's originals truly vary from dedications to Diane Keaton to instructions on how to walk like a woman. The show is made up of covers and originals, each with a magical 80's electronic touch with all the tracks produced by the fabulous and ridiculously talented Umbriel.
Why did you decide on the archetype of the falling music star to deliver the show's message of female sexuality and liberation?​
I think Lady Head would just about crumble if she heard you calling her a falling music star…
We decided to frame Silence My Lady Head in a gig setting because we are interested in the difference between who we are when we are performing and who we are when we are not – the gig setting provides us with the opportunity to explore both.
Through this we are able to look at a woman playing a heightened version of herself and how this affects her relationship to her own performance of Lady Head, her sexuality and her idea of liberation, which can all depend on the night…
Silence My Lady Head will be at The Blue Room Theatre until Saturday 16th February. Tickets and more information available from fringeworld.com.au