YouTube star Trevor Moran is gay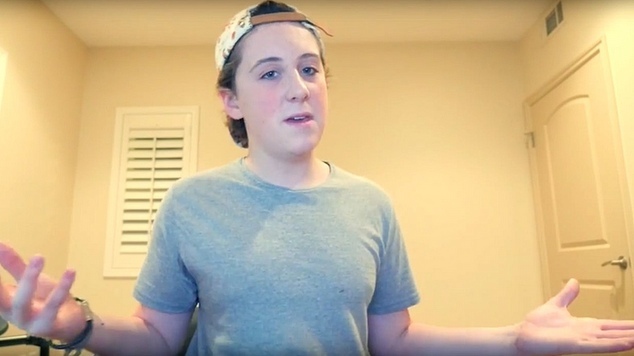 YouTube star Trevor Moran has announced to his fans that he's gay. The vlogger who has close to a million followers released a music video earlier in the week that saw him showing affection for another guy, now he's shouted 'I'm Gay!' loud and proud in a new video post.
Moran has been making YouTube videos since he was ten years old, the singer / vlogger is now seventeen. Alongside his music and video posts he also hosts a radio show on a US digital station.
His latest track is 'I Wanna Fly', the video puts Moran in a futuristic world  where he is abducted and taken away from his love interest.


While many saw the video as a 'coming out' statement from the young singer, he's also released a video to answer all his fans questions.
Moran said he never felt like he was in a closet, saying if he was, it was a glass closet and everyone could see him. Moran said he first told his parent that he was bi-sexual but then came to realise  he was only attracted to the same sex.
Answering one fan who asked if he was ever in denial about being gay, Moran said "i always felt there was something a little Yaaaaas about me."
Check out the video below.