Dean Smith: WA's New Liberal Gay Senator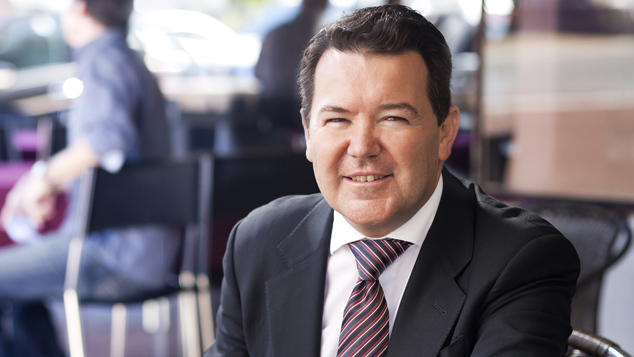 On May 2, a special double sitting of State Parliament endorsed  Dean Smith as the man who will replace the late Judith Adams as Liberal Senator for Western Australia. Smith will be sworn in to the Senate on May 8th. Dean Smith has been a member of the Liberal Party since he was 17, and has previously worked for Liberal politicians Richard Court, Bronwyn Bishop and John Howard.
Openly gay, proudly conservative, Smith is determined to make his own mark on politics. He spoke to OUTinPerth's Zoe Carter about what we can expect from him as he launches into his new role.
'I'm looking forward to making a big contribution but making it in my own way. Making it a distinctively 'Dean Smith' contribution – there might be some positions that people won't understand initially but I've had a long time to think about the sorts of things I believe in and the sorts of things I think are important.
'[My priorities are] Most definitely working to rescind the carbon tax and the mining resource red tax. Those taxes will cripple Western Australia and affect everyone's prosperity. In addition to that we have a real issue in regards to falling GST payments, and what that means in Western Australia is that it's harder to provide quality services like education and in health, harder for government to provide quality infrastructure in terms of freeways, rail networks and port expansions.  They're not sexy issues but they are very, very critical to our State.
'I'm particularly interested in suicide prevention, I'm particularly keen to continue the work I've been doing with Jude Comfort and June Lowe in regards to GRAI. Very, very keen to make sure that ageing issues and aged care issues do accommodate and reflect the fact that there are ageing gay and lesbian people. And I do want to put a bit of a focus on suicide prevention for people who are gay and lesbian, not just young people, because suicide rates in our ageing population are critical as well. People  growing older and growing lonely I think  is an issue.
'I've never found it a problem being a gay person in the Liberal Party. There have been gay members of the Federal Parliamentary party previously; they may not have been open, I don't know. But what's important for me is to do things my own way and to live with integrity, and they are the elements that I want to mark my early beginning and the sorts of things I want to carry with me into the future. So for me it's always been important to be honest with myself and honest with others about who I am and what I believe. I don't think that people's sexuality or their race or their background should dictate their political views and I'm very keen to encourage people to look beyond stereotypes.
'People may not like this, but the reality is that as people become more confident not just about their sexuality but participating in the community irrespective of their sexuality, what we discover is that the community is much more complex, with much more variance. I think that's a great thing, it's a fantastic thing. It does mean too that we can face up to some of the challenges. But, you know, the things that bind us can be more important than things that make us different. I don't have an 'oh woe is me victim mentality' though.
'I think there are lots of issues … lots of different points of view in the gay community. I think many gay people have different views on the carbon tax, many gay people have different views on climate change, many gay people have different views on gay marriage. For some people gay marriage is important and I respect that, I've got my own ideas about it and I'm sure I'm not the only person. It is going to be tricky but I'm going to be honest with myself first and foremost.'