Remembering a Pivotal Point in our History…Stonewall's 43rd Anniversary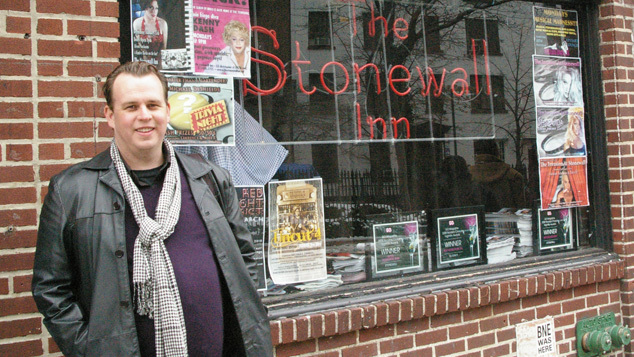 At the end of this month it will be the forty third anniversary of New York's Stonewall riots. Think about it, forty three years.
In the early hours of June 28 in 1969 when the patrons of the Stonewall Inn in Greenwich Village stood up to a police raid and refused to go quietly, would they have imagined the tipping point they were at? Would they have realised that their anger at being treated differently because of their sexuality and gender identification would be recognised as the official starting point of the gay rights movement? I wonder what the people who were there on that night forty three years ago would have imagined gay rights in 2012 to be?
Two years ago I got to fulfill my lifelong dream of visiting New York, I think it's the greatest place I've ever been. From the craziness of Times Square, walking through the Garment Area – imagining you're on Project Runway and spending nights at Splash – truly one of the best nightclubs I've ever been in. We spent our days doing all those quintessential New York things like eating bagels and pretzels, watching the ice skaters at the Rockefeller centre, walking in Central Park and getting into the audience for Dave Letterman's Late Show.  New York was a blast.
One of the most memorable things we did though was to make a pilgrimage to The Stonewall Inn. On a very cold February morning my partner and I stood across from the Inn, in Christopher Park. We stood where the protestors gathered on the first night to talk about what had happened. Standing in the park today are sculptor George Segal's timeless four white figures, depicting the community that gathered on that night. Covered in a good two foot of snow, on a quiet morning they gave us a moment to reflect on all the people who have fought for the rights we enjoy today.
On the Friday night we returned to the Inn, there was dance music playing, drinks being served and the drag performance from Enchilada was hilarious. Across the other side of the small triangular park at Monster it was Latino night. New York parties well every night of the week and the birth place of the gay rights movement is clearly still a very gay neighbourhood.
The month in Perth party life is looking pretty good but somewhere during the month take a moment to find out more about what went on at Stonewall, and ask yourself what has been achieved in LGBT rights in the last forty three years – and how long is it going to take to make the changes that still need to be addressed? If it takes another forty three years, it'll be 2055.
Graeme Watson
Editor