Channel Nine's '20 to 1′ makes jokes about transgender people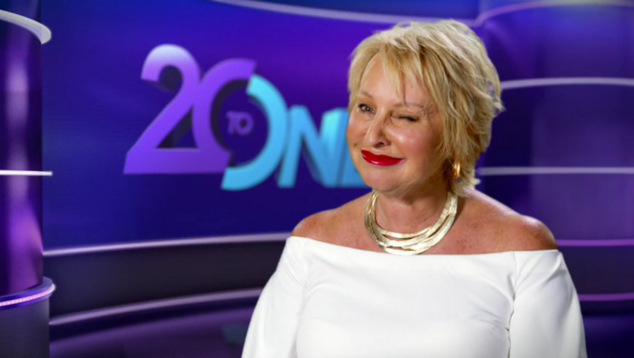 Channel Nine's TV show '20 to 1' has criticised for making jokes about transgender people.
The weekly program that countdowns twenty examples under a different theme was focusing on outrageous sports stars.
Among the stars on their list was basketball player Dennis Rodman, cricketer Shane Warne, Olympic hurdler Michelle Jenneke and and transgender tennis player Renee Richards.
Richards came in at number 8 on the shows countdown. Introducing the segment host Paul 'Whippa' Wipfli said transgender tennis player Richards was someone who had "the balls" to take on the tennis establishment.
Talking head Prue McSween questioned if transgender women should be allowed to play sport.
"Renee, you've got testosterone running through ya love, I'm all for transgenders, if you want to go and get it chopped off, go for your life honey, but playing tennis is a sheila's tennis comp? hmmmm." MacSween said, while screwing up her face.
It's not the first time MacSween has questioned transgender people, earlier this year on Channel Seven's 'Sunrise' program MacSween said educational programs that allowed young children to know about gender transition were "disgustingly malicious and dangerous".
"What noise you make when you hit the ball should determine what gender you play for." comedian Nick Covy said, suggesting that male tennis players who make feminine sounds should be asked to play women's tennis.
Tennis champion Martina Navratilova, who was also appearing on the show, had played Richards and beaten her.
"I thought legally if she's a woman, then she's a woman – and we'll play, of course who knows how we would have acted if she had been ten years younger and started kicking our butt."
Navratilova said after they played against each other she and Richards had become good friends and Richards later became her coach.
Comedian Peter Berner joked that when Richards had played the mixed doubles circuit – "she played alone".
Local transgender advocate Rachel Oliver told OUTinPerth she found the comments on the show disappointing.
"I was quite offended. Renee Richards is quite an iconic woman from the 1970's, she was a really trailblazer for our transgender community." Oliver said.
"We owe her a debt of respect. Society at large is unaware of transgender history but she's a major figure in it. To treat her in such a derogatory manner and be so offensive."
"I think in this day and age Channel Nine has a social responsibility – that they are obviously abrogating." Oliver said.
Rachel Oliver said the station should explain why they put this type of content to air, and offer an apology to transgender people and their families.
Channel Nine was contacted for comment but did respond by OUTinPerth's publishing deadline.