2014 Spanish Film Festival: Reviews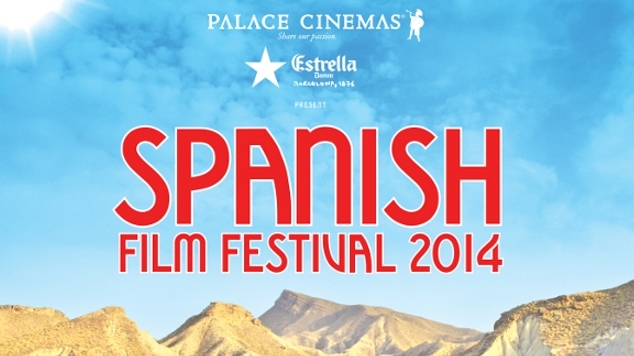 Interested in 30 of the very best and most recent Spanish and Spanish-speaking Latin American Films? Check out www.spanishfilmfestival.com for details of the Spanish Film Festival which will screen at Cinema Paradiso 6 – 21 May.
Living is Easy With Eyes Closed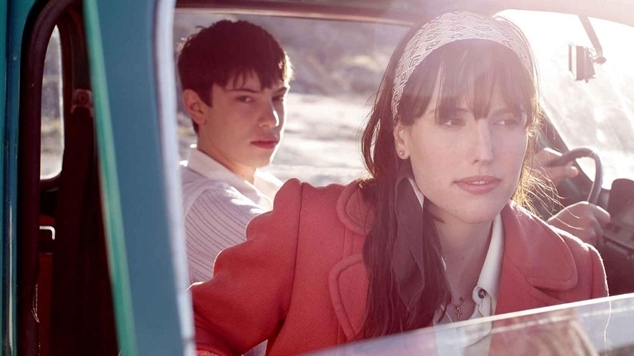 Directed by David Trueba
This sweet story was inspired by a newspaper article about the time John Lennon spent in Almeria in his first and last non-music acting gig. English teacher Antonio San Roman (Javier Cámara) taught his students English using Beatles songs, writing down the lyrics after recording the songs from Radio Luxembourg. When he couldn't understand all the lyrics from the psychedelic Revolver album, Antonio decided to drive across Spain to see if Lennon could help him while he was in Spain. It was 1966 and along the way, he picked up a couple of hitchhiking waifs who were on their own journeys of discovery.
The title of this whimsical film comes from the song Strawberry Fields Forever, which Lennon wrote while he was in Almeria acting in How I Won the War. There is a short glimpse of the film which was the first time that Lennon wore his trademark circular glasses. Lennon did meet up with the English teacher, who is still teaching English at 88 years of age. However, this simple story has so many layers of complexity that the now priceless notations in a notebook are almost immaterial.
This is the opening night film and has an after party at The Bakery with tapas, Torres wines, Estella beer and entertainment on Tuesday 6 May. (Lezly Herbert)
To Fool A Thief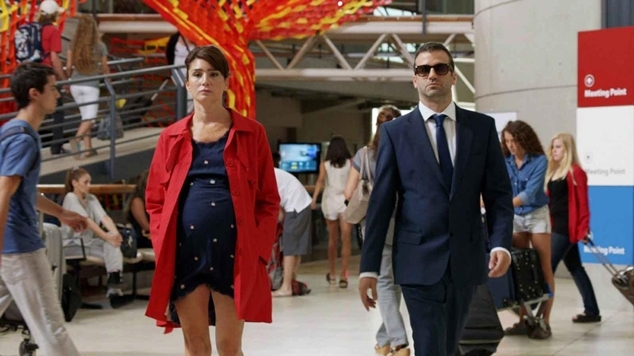 Directed by Ariel Winograd
The Spanish language title of this Argentine movie is Vino Para Robar. You may know that vino means 'wine' in Spanish, and can work out that robar refers to stealing. This movie centres around stealing a very expensive bottle of wine. But the title also means He [or She] Came to Steal, which says much about the central characters. Such delicious ambiguities are lost in English, but highlight the cleverness of the people who made this movie.
Argentina has crumbling buildings and patched up roads with fading lines. But the director wisely concentrates on gleaming foyers, lush Mendozan vineyards and Andean scenery. Daniel Hendler has Argentine charm and stubble (even if he's really from Uruguay). Valeria Bertuccelli plays middle aged sexiness and intelligence. Martín Piroyansky is a comic delight.
The plot involves delicious twists and double crossing: far-fetched but believable in the world that is constructed. Listen for interesting instrumental variations on the song 'It Had to be You'. The only thing I didn't like was the use of the word 'faggot': perhaps a reflection on the character who says it, but offensive and jarring in the sophisticated comedy that this undoubtedly is. (Michael Bowyer)
Blue and Not So Pink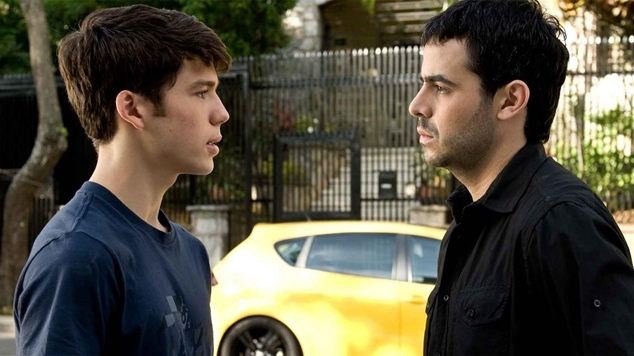 Directed by Miguel Ferrari
Young successful photographer Diego (Guillermo Garcia) lives comfortably in the glamorous but shallow an excessive world of fashion. His deeply committed partner Fabrizio (Socrates Serrano) works as a paediatrician. However, Diego is not ready to commit to their relationship … until a tragic accident turns his world upside down. Just at that time, Diego's estranged son Armando (Alexander Da Silva) makes an appearance and Diego struggles with his son's closed attitude. Helping them with to establish a more positive relationship is Diego's hilarious transgendered friend Delirio del Rio (Hilda Abrahamz).
Numerous awkward situations combined with eccentric characters allow for plenty of laughs while the soundtrack by Spanish pianist Sergio do la Puente gives pulls at the heart strings. This emotional and heart-warming story about love and relationships recently won the 2014 Goya award for Best Latin American Feature Film.