30 years ago the debate about homosexuality was in full swing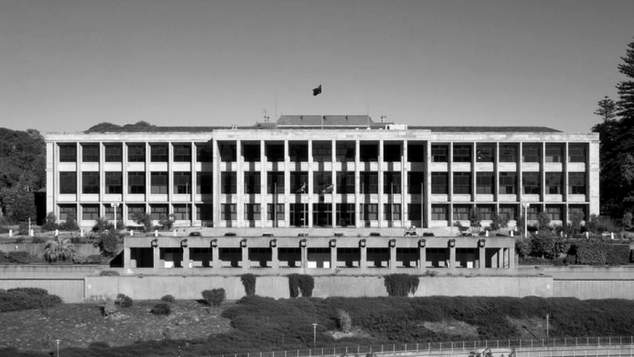 Today thousands of people will march through the street of Northbridge celebrating the LGBTIQ+ community, it's the thirtieth anniversary of the protests that lead to the formation of Pride WA.
The group was founded three decades ago following the historic removal of the laws that criminalised sodomy in Western Australia, essentially seen as a ban on same sex relationships.
On this Day, November 30th 1989, the bill was read in the House of Representatives for the second time, and the debate that followed was ferocious. Thirty years on from the debate many of the comments recorded in Hansard would shock people living in Western Australia today.
Some Liberal party members, who were opposed to changing the laws, linked homosexuality with the arrival of the AIDS epidemic, suggested gay people had outrageous sex lives, spread diseases and one even said if the laws were changed- it might lead to the destruction of civilisation.
South Australia had become the first Australian state to decriminalise homosexuality in 1975, but getting the laws changed in Western Australia took many attempts, and it would not be until 2002 that the age of consent for same-sex sexual activity was reduced from 21 years of age.
In 1989 the newly elected Labor government of Peter Dowding moved quickly to bring about the law change, and their opponents criticised the law change being introduced, arguing it had not been put on the agenda during their election campaign.
When the member for Ashburton, Pam Buchanan, delivered her speech advocating for change she noted it was the fifth time the Western Australian parliament had considered changing the laws, which she described as being left over from medieval society.
Liberal member Peter Foss had called for amendments to ensure that allowing the decriminalisation would not lead to a Sydney Mardi Gras style of celebration, and also asked for provisions to stop homosexuality being discussed in schools. Foss argued that gay people would proselytize and promote homnosexuality to young children.
Debate on the bill resumed on December 7th with Liberal leader Barry McKinnon voicing his opposition to the law being changed.
McKinnon said the final outcome of the law change was a Labor plan to introduce lessons on homosexual sexual activity into schools. The Liberal leader dismissed concerns that the existing legislation could be abused or that people could be blackmailed if their sexuality became known.
His strongest remarks however related to tackling the growing number of cases of HIV in Western Australia. While the opponents of change argued that decriminalising homosexuality would allow better prevention campaigns to be rolled out, McKinnon argued that it would lead to more people becoming infected by the virus.
"This bill transmits a message to the community of Western Australia from this Legislature chat we condone and endorse homosexual behaviour and see nothing wrong with it at a time when we are spending millions of dollars fighting the AIDS virus. It is crazy. It lacks common sense and I will not be a part of any legislation that sends
that sort of message to the community." McKinnon said.
He went on to criticise the government for supporting the fledgling WA AIDS Council saying that allowing a counselling phone line for gay men would allow information about the places where gay people met each other to be shared.
The member for Floreat, the late Andrew Mensaros, used his speech to suggest that accepting same sex sexual relationships would lead to an acceptance of incestuous relationships.
"We must consider the argument that the law should not intrude into the privacy of people's bedrooms. If that argument should prevail, why does the Government not propose to abolish the penalty for incest? After all, incest occurs in the privacy of people's bedrooms. Is it acceptable? It is a sexual behaviour of certain people." Mensaros said.
The member for Riverton Graham Keirath told parliament he considered homosexuality to be discussing and abhorrent.
"The practice of homosexuality is disgusting and abhorrent, and it is perverted. That is my own personal and moral point of view. I am opposed to this Bill from a religious point of view. My studies of the Bible have taught me that homosexuality is wrong. I am opposed to it on health grounds, particularly in view of diseases like AIDS." Keirath said.
Keirath cited a book, The Thorn in the Starfish which suggested it was normal for gay people who were becoming infected with HIV to have as many as one hundred sexual partners a month, and 20,000 different partners over their lifetime. The book cited also claimed that male to male sex lead to people having depleted immune systems from bacterial infections and multiple sexually transmitted infections.
He then went onto read a letter from the Family Association who shared concerns about same sex public displays of affection, same sex marriages, and the age of consent being reduced.
This was followed up with a reading of Michael Swift's satirical article Gay Revolutionary. The article written in 1987 riffs of author Jonathan Swift's essay about the Irish famine, suggesting that there is a plan by homosexuals to take over the world and sodomise "all your sons".
Keirath read extensively from the satirical article, presenting it as factual information of the intentions of the LGBTIQ+ community.
The member for Perth Dr Ian Alexander later reflected on Keirath's reading of the satirical article saying it reminded him of a scene from a Monty Python film.
Dr Alexander refuted the claims that decriminalisation of homosexuality would lead to more people becoming HIV positive, highlighting that South Australia had lower levels of HIV that Western Australia.
Some of the most vehement opposition to changing the law however came from the Liberal member for Marmion, Jim Clarko.
The Liberal MP stated that he believed homosexuality was a form of insanity, "Someone said that homosexuality is insanitary insanity and I think that is a pretty accurate description." Clarko told the Western Australian parliament.
The MP went on to suggest that homosexual men were deliberately donating blood infected with HIV to blood banks and encouraging the spread of the disease. He also suggested that most gay Americans had HIV and children should be kept away from homosexual people.
"Probably 90 per cent of homosexuals in the United States are now infected with AIDS, so I say to members opposite that it would not be wise to take their children along to meet people when nine out of 10 of them are infected with AIDS." the Liberal member said.
Clarko directly blamed gay people for the spread of HIV in Western Australia.
"There is no question that homosexuals are the prime and overwhelming – one could almost say the total – cause of AIDS in Australia, certainly of the order of 90 per cent." he told parliament before making claims about people contracting the virus through kissing.
Ramping up his speech Clarko said most homosexual people were into "water spouting" and "fisting"  and claimed that members of the public would be in danger of contracting HIV through homosexuals with "dribbling faeces from their anuses" using public bathrooms.
He then claimed that homosexuals were closely linked to socialist governments, and decriminalising sodomy could lead to the downfall of society.
"History shows that those societies which have embraced this form of preference have invariably crumbled as civilisations." Clarko declared. The following speaker described his contribution as being "full of furphies".
When it came down to a vote though, the government was successful – 29 ayes to 24 nos – and on December 7th the law was passed in the Western Australian assembly.
OIP Staff
---