49 celebrities pay tribute to the 49 victims of Orlando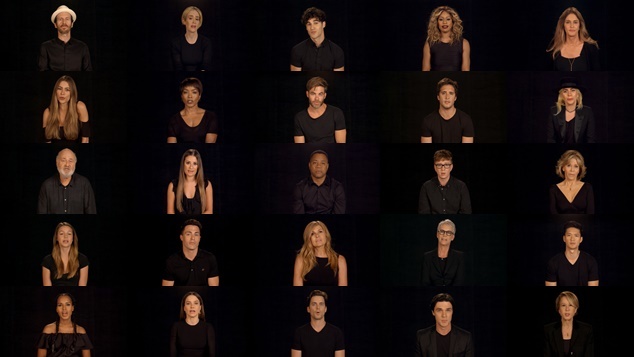 Director Ryan Murphy has put together an 18-minute long tribute to the victims of the mass shooting at Pulse Nightclub in Orlando.
In the moving video 49 celebrities share stories about the 49 people who were killed in the tragic shooting.
The video features Kathy Bates, Jane Fonda, Tyler Oakley, Caitlyn Jenner, Laverne Cox, John Stamos and many other celebrities, who slowly share details of each life that was lost.
The video was put together by the US organisation Human Rights Campaign whose 'Stop the Hate' project is lobbying government representatives to take action on hate crimes and gun control.