Review: #madashell The Musical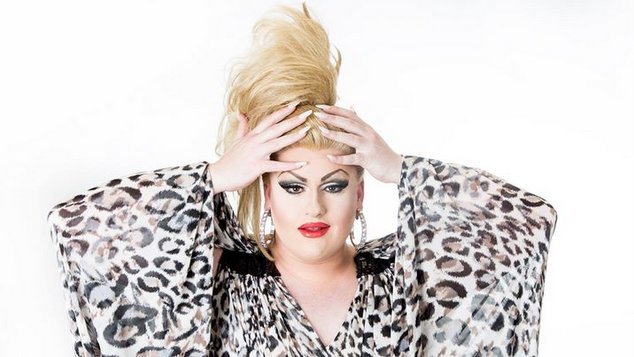 #madashell The Musical | Bar Four5Nine | ★ ★ ★ 
Perth's favourite drag DJ, the terminally pissed-off yet fabulous Feminem (Dean Misdale), premiered her first ever comedy cabaret to a packed-out crowd at Four5Nine bar on Saturday.
Based on her Youtube series of the same name, #madashell THE MUSICAL punctuates the queen's famously angry rants with song parodies sung IRL ('in real life').
The mostly gay crowd lapped up Feminem's casual snarkiness, which she served up in deliciously sequined dresses and impeccable wigs. National and local queens Courtney Act and Val Nourished, among others, had a healthy volume of shade thrown their way, to everyone's delight.
Drag virgins in the audience – there were quite a few – got a crash course in gay culture. Lesson #1: A drag queen is NOT trans. Long-term gays like myself even learned a thing or two, like where the word drag comes from and the rough cost of a full drag outfit (a lot).
The soundtrack kept things moving as Feminem pulled out all the icons – Whitney Houston, Michael Jackson and the Andrews Sisters to name a few.
Striding from one end of the stage to the other, she riffed on things we can all relate to in some way or another, like how shit Grindr f*ckboys are, dirty club toilets and the horrors of the 3am KFC drive-through.
While the premise isn't groundbreaking – bitchy drag queen, yep, seen it – and the delivery was at times shaky – you could owe that to the newness of the show – Feminem brings a refreshing personal touch to the usual tough-titties drag act.
Her stories are up front, personable and at times reveal a vulnerable side, which you warm to even as she's dropping the c-bomb. Plus, she sings all but one of her own songs, which is pretty f*cking amazing.
#madashell isn't going to blow your mind but it'll certainly damage your eyesight with sequin sparkle and give you a rare insight into the world of a professional drag queen – the glamour, the sweat, and the moist towelettes.
Carmen Reilly