Abetz: Transgender children should stay on the sidelines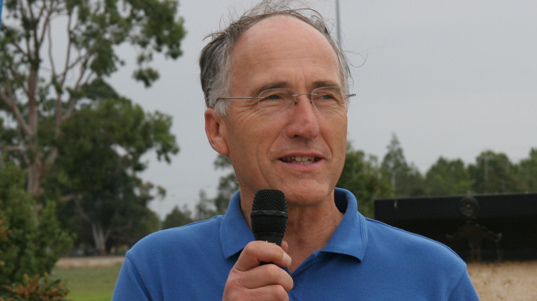 Liberal backbencher Peter Abetz has criticised a local primary school for allowing a trangender child in the third grade to participate in a sports competition.
The Sunday Times has reported that parents at a Perth primary school were concerned about a eight year old girl who was born male.
This week the girl participated in a school sports race under her chosen gender winning a fourth place in the race.
Southern River MLA Peter Abetz was contacted by concerned parents this week and he believes that the school should not have allowed the girl to participate.
"I think what the school could have done is gone to the parents and say, 'We appreciate that you have the view that your son identifies as a girl, but from a practical perspective this is going to create a lot of difficulties at the school and if he doesn't want to run the cross country as a boy he can stay on the sidelines'," Mr Abetz told The Sunday Times.
Mr Abetz said there was concern about the girl, who is biologically male, using the girls changing rooms and having an unfair advantage over other girls because she is naturally more muscular.
Previously the student had been attending the school as a boy but last week the parents of classmates were sent a letter from the principal announcing that the student would be attending school in future as a female.
The school principal highlighted the schools responsabilities under the Equal Opportunity Act.
"In accordance with WA's discrimination laws an individual cannot be discriminated against on the ground of transgender identity in sports, meaning that individuals can compete according to their identified gender." the Principal wrote.
The Pricipal's decision has been backed by Education Minister Peter Collier.
Transgender advocate Aram Hosie told the Sunday Times that children are often the most accepting of people changing gender and that the criticism from adults was of greater concern.
"The only real threat to stress and confusion here is to the child at the centre of this furore if they are made to feel wrong or exposed to the kinds of attitudes that some people are displaying," Mr Hosie said.
Read the full story at PerthNow.
OIP Staff