Academics and advocates meet for the 2018 Ally Conference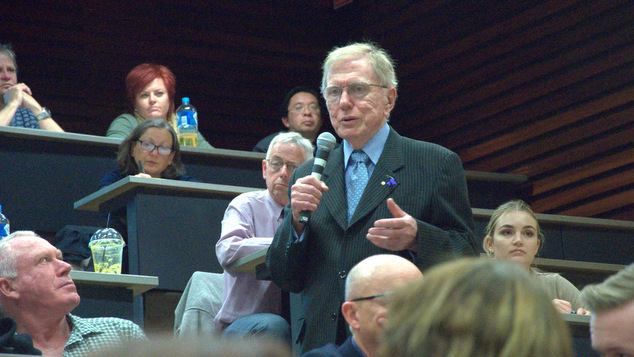 The 2018 Ally Conference is taking place at Curtin University this week under the theme of 'Activating Human Rights: Sexual Orientation, Gender Identity and Intersex Status – Leading the Change.
The event will see a wide range of respected researchers, advocates, academics and prominent speakers coming together to look at a wide range of issues relating to the LGBTI communities.
Curtin University's Vice Chancellor Deborah Terry said the event built upon the universities long commitment to supporting LGBTI people.
"As principal sponsor we continue the University's long-held commitment to create and foster a welcoming and inclusive culture where LGBTIQ+ people are inspired to succeed and are celebrated for their unique talents and perspectives." said in her welcome message to conference delegates.
Former High Court judge Michael Kirby will be speaking at the conference and will also deliver Curtin Universities annual human rights lecture. Kirby has been a leading advocate for the removal of British colonial era laws that outlaw homosexuality, as well as working on a wide range of United Nations lead projects.
Also speaking at the two-day event will be Ro Allen, Victoria's Commissioner for Gender and Sexuality, federal MPs Dr Anne Aly and Terri Butler, Senators Louise Pratt and Dean Smith, disability and LGBTI rights activist Jax Jacki Brown, mental health expert Jane Armstrong and many others.
OUTinPerth will be reporting live from the conference on Thursday and Friday, follow our Twitter account for the latest updates. 
OIP Staff  
---