ACL's Lyle Shelton admits he's worried people will think he's gay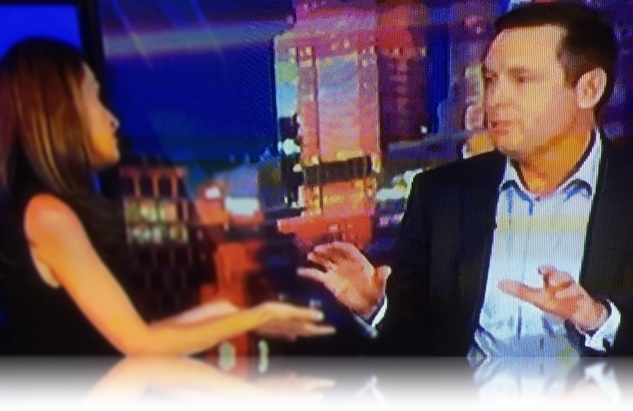 The head of the Australian Christian Lobby has revealed that one of the reasons he's worried about the introduction of marriage equality in Australia is people might think he's gay.
Lyle Shelton made the surprising admission during a debate on the 'Karvelas' program SKY News on Sunday afternoon. Shelton was sparring with Jason Tuazon-McCheyne, the leader of the newly formed Equality Party over the issue of marriage.
Mr Tuazon-McCheyne asked Mr Shelton how his own marriage would be affected if Mr Tuazon-McCheyne married his male partner of 18 years.
"Well if the definition of marriage is changed it's no longer assumed that millions of people like myself who are married, it's assumed that I'm married to a woman." Mr Shelton said. "That affects me straight away, if people no longer assume that I'm married to  woman then I'll have to explain myself."
Host Patricia Karvelas asked Mr Shelton if he was worried that people might think he was gay. Mr Shelton said they may or may not, but the terms of his marriage would have changed, alongside those of every other married Australian.
Mr Tuazon-McCheyne hit back saying that marriage had changed many times noting that divorce was now allowed and men no longer owned their wives.
"You say changing marriage is a radical social agenda, well it is, just like suffragettes were, just like the civil rights movement was." Mr Tuazon-McCheyne said.
Host Patricia Karvelas also revealed that her sources within the government have told her that the plebiscite on marriage equality could be held as early as October. Karvelas said it was her understanding that the plebiscite could be held as early as three months after the general election.
Last week during the Senate Estimates hearings Attorney General George Brandis said that the government was yet to work out the details of how the plebiscite would be held and what the potential question would be.
Mr Tuazon-McCheyne said while the public support for marriage equality was substantial he was concerned about the effects a fear campaign may have on LGBTIQ youth and the children of LGBTIQ parents.
Throughout the debate Mr Shelton denied that his organisation had promote a fear campaign against gay and lesbian people.
Mr Shelton said the debate on the issue must insure that people who disagree with same sex couples being married do not get labels as haters, homophobes or bigots.
Mr Shelton said retaining marriage as an institution that is about men and women is about ensuring that wherever possible a child is rained by a mother and a father.
Patricia Karvelas asked Mr Shelton how stopping same sex couples from getting married would make any difference to children being raised by same sex parents.
"At the moment gay and lesbian people are having children, without marriage. how is it going to have any impact on that, given that they are doing it anyway?" Ms Karvelas asked.
"Just because it's happening at the moment I'm not sure that that is right." Mr Shelton said, "I'm not sure that we've had a proper community debate about it."
Mr Shelton said that marriage equality was linked to lifting Australia's ban on assisted reproductive technology. Mr Shelton said gay men who wed would want access to donor eggs and wombs to have children.
Mr Tuazon-McCheyne said Australia should adopt a system similar to those in Canada and California, but marriage equality and access to surrogacy were separate issues.
A rough video of the exchange is below.