Actor Kevin Sorbo says there needs be more "brawny macho men"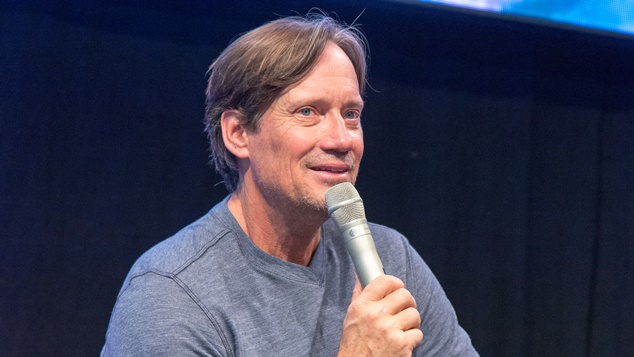 Hercules actor Kevin Sorbo has bemoaned the lack of "brawny macho men" in popular culture taking aim at actors Billy Porter and Timothée Chalamet saying they are destroying masculinity.
In a tirade published by Fox News the 65-year-old actor who found fame on television shows Hercules and Andromeda says society has seriously misunderstood masculinity by normalising androgyny.  Sorbo calls on Hollywood to return to focusing on "manly men".
"Society today seriously misunderstands masculinity. On the one hand, we love to normalize androgynous, Billy Porter-type men who sport skirts and poofy dresses. GQ's 2019 best-dressed man, Timothée Chalamet, for example, often wears clothes that, well… let's just say your grandfather wouldn't have been caught dead dressed like Chalamet. " Sorbo writes in article.
Sorbo says "good men" workout and dress like a "man's man" so they can ridicule entertainers like Chalament and transgender woman Dylan Mulvaney, who labels as "betas".
"Sadly, men today have often instead been conquered. We've been subdued by alcohol, drugs, video games, porn and other entertainment." Sorbo wrote.
"In reality, America today needs warriors; protectors; responsible and committed fathers. We certainly don't need another MCU-esque superhero. We need men who will raise their kids, defend their homes, provide for their families, and serve self-sacrificially – all of which is impossible if they are dissipated and addicted to pleasure."
Sorbo clarifies he's not looking just for brutish men, but chivalrous role models like those created by J.R.R. Tolkien and C.S. Lewis.
"These two legendary Oxford professors understood that boys need stories that exemplify masculine virtue, courage, honor and steadfastness.
"Rather than tear men down or prop up poor examples of masculinity, Lewis and Tolkien elevated heroes of high character and impeccable chivalry." Sorbo wrote.
In recent interviews the actor has also claimed that he is discriminated against in Hollywood because of his Christian faith and conservative views. The actor has just published a children's book The Test of Lionhood about a lion cub who learns to be brave and courageous.
The book also contains biblical passages about the roles of men and women. In an interview with the Christian Post Sorbo shared is view that people should not be allowed to transition gender until they are adults. He cites Caitlyn Jenner's gender transitions at 60 as a suitable time to wait.
He also argues that families need both male and female parents because men and women each have "special qualities".
The actor has denied accusations that he is transphobic and homophobic.
OIP Staff
---

You can support our work by subscribing to our Patreon
or contributing to our GoFundMe campaign.