Adelaide's Mars Bar to shut down after four decades of dancing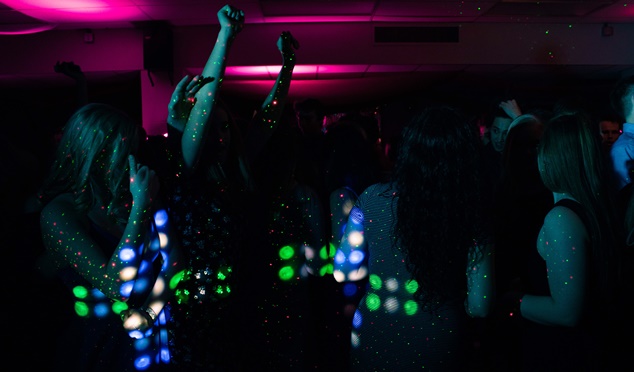 Adelaide's Mars Bar has announced on social media they will be closing later this month after 40 years of partying in South Australia's capital.
Manager Andrew 'Madge' Hobbs posted a letter to the bar's Facebook page, revealing that Saturday May 13th would be the venue's last night.
"Thanks, everyone for your support over the years without you the awesome customers we wouldn't have been able to give you this club," Hobbs wrote.
"Thanks to All my staff, DJ's and amazing drag shows. It's time for Madge to move on after 29 years."
Mars Bar is one of only two LGBTI venues in Adelaide, with Mary's Poppin opening in April last year.
Stephen Craddock, the man behind Mary's Poppin, says he is genuinely sad to see Mars Bar go.
"It's been an institution for years," Craddock told OUTinPerth, "To see Adelaide have 1 less GLBTQI venue is a sad time for everyone."
"Hopefully something else will open and give the community some options. While Adelaide is a small town, it certainly knows how to party!"
Back in 2013, Hobbs issued a plea to the public to save the club from an early demise after seeing a drop in patronage.
After cutting the club's opening hours, Hobbs was tired of online criticism of the venue and asked patrons what changed they would like to see.
"Mars Bar started in 1976 (and) I've been around for 26 years in this business for you," Hobbs wrote in 2013.
"Instead of bagging the venue, work with us to help make it the venue you want it to be."
Mars Bar is due to reopen after a few weeks with new ownership. Hobbs wrote in his letter that the renovated space will have a new name and a new direction.
"I hope you support the new owners as I'm sure they will endeavour to give you an amazing safe venue," Hobbs continued.
"I will be doing an official goodbye later so I can thank everyone a little more personally."
Here in Perth, Connections Nightclub will be celebrating 42 years this November while The Court Hotel has been going strong since the '90s.
Leigh Andrew Hill
---

---
OUTinPerth have reached out to Mars Bar for comment.
Image:- Stock photo