Advocates welcome high participation rate in marriage survey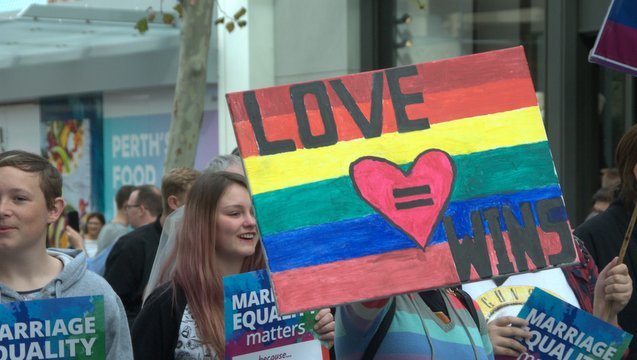 Marriage equality advocates have welcomed the announcement from the Australian Bureau of Statistics that indicates that many Australians have already posted back their marriage survey forms.
The Equality Campaign said they were delighted with the high number of survey returns reported by the Australian Bureau of Statistics (ABS) today.
The ABS which has been administering the marriage equality survey released the latest return figures from the 16 million surveys it sent out late last month. Halfway through the campaign and the ABS has confirmed that 57.5% of Australians have returned there marriage equality survey.
Anna Brown, Co-Chair of the Equality Campaign, said the result showed that Australians were engaged with the issue.
"This turnout is a powerful sign of how the millions of respectful conversations that have taken place at kitchen tables, workplaces and across every community have motivated people and allowed them to see that marriage equality is not a what, it is a who."
"Over a million Australians living overseas still need to return their surveys as well, either through the post, online or trusted individuals, it is vital every Australians has their say."
Long time marriage equality campaigner Alex Greenwich, the organisation's other Co-Chair said many Australians we showing that they consider the issue of marriage equality to be an important one.
"This preliminary turnout reflects that people understand the important role they are playing in shaping Australia as a fairer and more equal place for all. It's clear people respect that this survey is about the lives and dignity of our friends, family members and workmates who simply want to marry the person they love."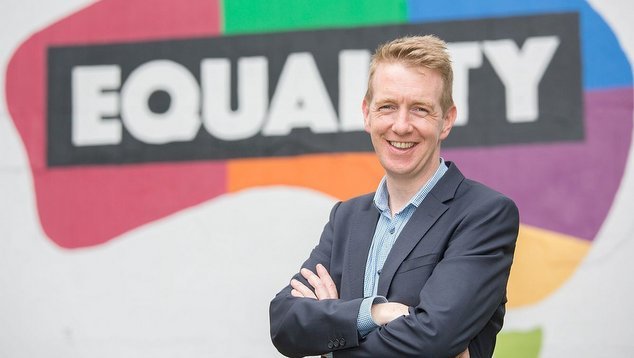 The campaign has vowed however not to be complacent, with campaign director Tiernan Brady promising to keep fighting until the last day of the postal survey period.
"There is no room for complacency and we are calling in all those who support marriage equality and fairness for all to make sure they fill in the vote and get it to the post box. We can't expect someone else to get this over the line – it will take each and every one of us to have our say.
"We have always known that Australians care about fairness and equality for everyone and that we all want to live in a country that champions and reflects these values."
A ReachTel poll of almost 5000 Australians has revealed the more than 64 per cent of those surveyed have sent back their ballot and voted 'yes'.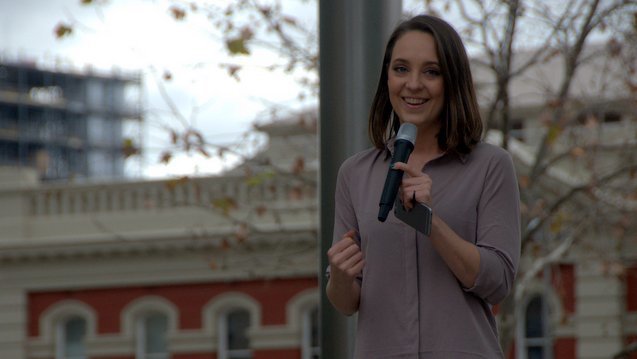 GetUp marriage equality director Sally Rugg said the participation rate in the postal survey already matches and will likely exceed the turnout rate in Ireland's historic referendum to legalise same-sex marriage in 2015.
"We're witnessing something extraordinary. The level of public excitement for marriage equality is overwhelming," Rugg said.
As part of the campaign to 'get out the vote' supporters have been making hundreds of thousands of phone calls to encourage people to vote 'yes' in the survey. Rugg revealed that so far 650,000 calls have been made by volunteers, a massive 400,000 more that the organisation placed during the 2016 federal election.
"We were initially concerned about the vote being held via the post because the extra hurdles of updating enrolment and remembering to post a letter, so it's heartening and exciting to see such huge participation in the survey.
"Feedback from our volunteers making phone calls suggest Australia is saying Yes to love, Yes to fairness and Yes to equality." Rugg said. "We want to make sure every person who supports marriage equality can be part of a victory.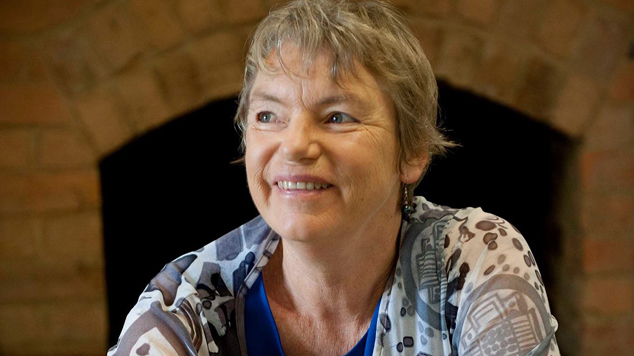 Senator Janet Rice from the Australian Greens also highlighted the need for supporters of marriage equality to keep campaigning on the issue for the remainder of the voting period.
"There are still a lot of people who have their ballot on the kitchen bench or at the bottom of their bag, so we want to make sure that people pop their vote in the post as soon as possible.
"We also encourage all 'yes' supporters to call their family members, their friends and their colleagues and remind them to post their 'yes' vote back as soon as possible, so they can be part of this historic reform to remove discrimination from our marriage laws." Senator Rice said.
The 'No' campaign have also welcomed the high level of survey forms being returned, but stressed that almost half of eligible participants are yet to have their day on the issue.
While polling has suggested that Australians are in favour of changing the marriage laws, Lyle Shelton from Australian Christian Lobby, the spokesperson for the 'no' campaign, hopes the high turnout indicates that people share his concerns about marriage equality having wider implications.
"The high turnout demonstrates that the Australian public understand the gravity of the decision before us, and that they know it has consequences for everyone. This is consistent with the overwhelming number of calls and emails from people all over Australia who are concerned about how same sex marriage will impact on schools, freedom of speech and freedom of religion." Shelton said.
The Coalition for Marriage has also vowed to keep fighting until the last day of the campaign, highlighting that many Australians have yet to put forward their thoughts on the issue.
OIP Staff
---
Support OUTinPerth
Thanks for reading OUTinPerth. We can only create LGBTIQA+ focused media with your help.
If you can help support our work, please consider assisting us through a one-off contribution to our GoFundMe campaign, or a regular contribution through our Patreon appeal.